About a dozen people have been mildly injured and three have been booked under blasphemy laws for staging a rally against forced conversions of Hindu girls in Hyderabad, Sindh today. According to local sources, this peaceful rally was organized by Sindh Progressive Committee, an alliance of left wing parties, including Labour Party to voice their concern over growing number of forced conversion of Hindu girls and also to show support for Rinkel Kumari, who is due to appear before the Supreme Court today . It is reported that about a dozen of Tenreek e Sunni activists appeared with sticks and stones and started attacking the protestors who were marching from Old Campus to Hyderabad Press Club. Most protestors, including women and children took shelter in Hyderabad Press Club and remained trapped their until the police intervened for their rescue. However, on request of Sunni Tehreek vigilantes, around 30 Progressive Committee activists were arrested instead and were taken to a local Police Station in Hyderabad where FIR has been filed against three of them, while the remaining are still held at the lock-up.
A spokesman of the Labor Party informs that this incident has caused an uproar in local public, and many political parties, including the zonal office of MQM has strongly condemned this incident. Hundreds of people have now gathered outside the Police Station where the protestors have been held, for sit-in protests and are refusing to leave unless all their activists have been released. Earlier, they had also blocked the national highway in protest, forcing the authorities to bring the Sunni Tehreek and Progressive Committee activists to negotiations to resolve the stand-off.
'We are a political party, and to express our concern against growing religious extremism is our democratic right and no one should that away from us." States Farooq Tariq, a spokesperson of Labour Party Pakistan. " Sunni Tehreek, on the other hand, is not a political party and uses violence to stop any democratic move. The progressives and the Sindhi people here strongly condemn this shameful act and press on the state to stop aiding these groups who infringe on our basic rights".
More protests are expected today over this issue as negotiations take place.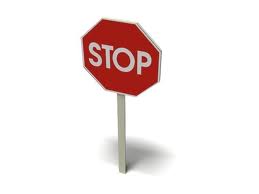 Abduction of Hindu girls have been going on for a long time, sometimes it is reported and most often, it is not brought into mainstream news. The motive behind this, as some social activists suggest, is linked with ransom money their abductors seek by exploiting their parents. Forcing religious conversions of these girls, therefore, becomes a convenient way for them to justify their marriage legally, and also allows them to make best of the constitutional flaw that doesn't recognize Hindu marriages as they are not registered, thus making it very difficult for an abducted girl to prove her previous marriage in the court of law. Furthermore, her abductor cannot be charged under the case of 'kidnapping" as he is legally married to a "Muslim" girl. Moreover, the perpetrators also know it very well that once a non-Muslim has "converted" to Islam, reverting back to the previous religion is considered blasphemy, hence the victim feels helpless in face of further exploitation and unavoidably, rape. Women belonging to minority communities, especially Hindus, therefore become very convenient prey.
This is further worsened when the authorities deliberately remain silent or show completely apathetic attitude towards it for most part when the parents or spouses complain of kidnapping, hinting at the involvement of the state itself, directly or indirectly. There is a pressing need for the state to review its laws that are most exploitative in nature i.e the blasphemy laws and the marriage laws, as these have become the catalyst for the abductors to make easy gains by showing their crime as legally registered marriage when it is not in spirit or even in the mind of the girl whose basic right to choose has been allowed to be morbidly humiliated.