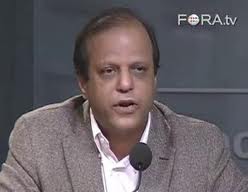 Related posts: Misrepresentation of Shia genocide
In the last week, DAWN has published atleast 2 articles/editorials that dishonestly obscure the carnage faced by the Shia Muslims across the lenght and breadth of Pakistan.
Last month, Huma Yusuf's dishonest and lazy articulation was deconstructed here. Similarly, just a few days ago, Naziha Syed Ali wrote similar rubbish which dishonestly presented the carnage against Shias as symmetric violence between Sunnis and Shias. Nothing is further from the truth and it is both disappointing and troubling to see media dishonesty on this topic.
Dawn's editorial today is the latest article in Dawn's drive to twist and misrepresent Shia genocide in Pakistan. Here is a relevant excerpt:
AS reported in this paper on Friday, police officials believe that in Karachi, gangs of four to five men usually carry out targeted sectarian killings without any planning or formal instructions from major sectarian outfits. The rise in this trend of communal vigilantism is cause for concern, especially considering the extent of sectarianism in this country. Police officials say that Sunni sectarian groups such as the Sipah-i-Sahaba/Ahle Sunnat Wal Jamaat and its deadly offshoot Lashkar-i-Jhangvi have begun to target ordinary members of the Shia community, whereas in earlier decades mostly Shia professionals and scholars were killed. Conversely, Shia militants, apparently working under the banner of Sipah-i-Muhammad, have concentrated their attacks on SSP activists. Until 2008, most victims of sectarian violence in Karachi were Shia; however, as the report notes, the past two years have witnessed an increasing number of SSP workers killed, indicating that Shia militants have begun to strike back. As the state has failed to punish sectarian killers, this is the natural outcome.
This dishonest drivel not only obscures the violence against Shias by ISI-backed Jihadist groups, it also obscures the role of these Jihadists in the massacre and oppresion of Ahmadis, Sunnis (Brehvis), Christians, Hindus, Pashtuns etc. It also attributes the Shia genocide to the majority of moderate Sunnis who have already rejected and dissociated from Pakistan army backed Jihadip-sectarian terrorists.
There is a common thread of dishonesty in the recent articles by DAWN:
1. Limiting the attention to Karachi and completely ignoring the large scale massacres of Shia Mulims over the rest of Pakistan;
2. Wiping out the role of an ISI-supported ethno-fascist party (MQM) which has actively prevented the Shias from mobilizing peaceful protests;
3. In most instances, obscuring the voice of the victims;
4. Obscuring the role of the pro-Jihadist Islamo-fascist judiciary which has released self-confessed mass murderers who boast about killing Shias;
5. Obscuring the fact that after every Shia massacre, it is Shia youth who are picked up by the law enforcement agencies;
6. Obscuring the fact that Shia lawyers who strive to prove the innocense of illegally detained Shia youth have themselves been targetted on several occassions.
Under Zafar Abbas, brother of ISPR General Athar Abbas, DAWN has continued its downward slide in terms of journalistic ethics and standards and today, barring the odd exception, it can be described as an ISPR mouthpiece.
Founded by the Shia Jinnah and owned by a Shia business family for much of its times, DAWN has printed the most anti-Shia articles in the recent past. For Pakistan's varied Shia communities, a Shia sellout like Zaffar Abbas is no different from those few Jews who collaborated with Nazis in the genocide of their own people. http://en.wikipedia.org/wiki/Jewish_Ghetto_Police
Shame on you DAWN. With a rag like yours, is it any wonder that a few Shia youth have taken to vigilantism to protect themselves from total destruction….