Source: Pakistan Blogzine
Related post: "I've been in a rickshaw": Some critical reflections on the Karachi Literature Festival 2011
Two key events took places in Karachi a few days ago (12 Feb 2012): Difa-e-Pakistan Conference (DPC) attended by about 50,000 Jihadi-sectarian militants, and the Karachi Literature Festival (KLF) attended by dozens of English and Urdu authors, journalists and other participants (estimated number 800).
Both of these events signify all what is wrong with Pakistan today. Both groups (DPC and KLF, barring very few exceptions) remain aligned with Pakistan's powerful military establishment due to various reasons. The DPC are Jihadi-sectarian assets of a military state which wants to increase and maintain its influence in Afghanistan and other countries via proxy Jihadis. The KLF, with very few exceptions, comprises urban elites whose socio-economic interests remain dependent on the powerful class (security establishment) thus forcing them to maintain their silence on the ongoing massacres of the Balochs, anti-Taliban Pashuns and Shia Muslims by Pakistan army and its various agencies and proxies.
In other words, source of genocides of the Baloch, Pashtun, Shia is to be found at the right-wing DPC, source of silence on the genocides is to be found at the (fake) liberal KLF.
Both groups are aligned with the military establishment, however, DPC is much more transparent in its agenda than the KLF because the KLF crowds claim to be champions of social justice, reforms and human rights.
The reasons why we have the DPC militants in Pakistan today are to be found within the KLF. When authors become conveniently silent or selective moral on genocides and persecutions, societies become intolerant.
Between the KLF and DPC, we will choose DPC any day. At least they are transparent in their loyalties and agendas; don't give us false hope. Otherwise, there is not much difference between KLF and DPC; both groups are generally silent on genocides of the Baloch, Pashtun and Shia, persecution of Christians, Ahmadis and other groups etc.
A leading Pakistani analyst frankly admitted: crowds don't understand that source of DPC and KLF is essentially the same.
How many people at the KLF have written on the ongoing genocides of the Baloch, Pashtun and Shia?
By the way, does Mohammed Hanif's recent, token column on missing Balochs (which he first wrote in English for Dawn on 11 Feb 2012 http://www.dawn.com/2012/02/11/the-baloch-who-is-not-missing.html and then also translated into Urdu for BBC to save himself from the trouble of writing two article on the Balochs) have something to do with his appearance at the KLF? A token article could save him from uncomfortable questions by a critical participant!
Are the usual suspects trying to repair their image? First Hanif wrote on Qadeer Baloch, then Hamid Mir wrote on the same topic on 13 February 2012: http://jang.com.pk/jang/feb2012-daily/13-02-2012/col5.htm
Both Hamid Mir and Mohammed Hanif are at least 2 years late. Jalil Reki was kidnapped 2 years ago, killed three months ago!
Such, once a year, token columns may also be seen as a hurried attempt for impression management. In the past, we have seen some other champions (e.g., Najam Sethi, Malik, Siraj Akbar, Urooj Zia etc) who sold the Baloch cause for personal gains. A few month ago, we saw another suspect (Omar Waraich) presenting three other suspects as anti-ISI journalists (Ejaz Haider, Hamid Mir, Najam Sethi).
Kudos to Mohammed Hanif and Hamid Mir on covering the (mis)deeds of Pakistan Army in Balochistan but like every other effort this too is too little too late. Do Hanif and Mir (and other champions) promise us that they will keep writing on the silent genocides as long as innocent people are being target killed by the Deep State?
Dear Mohammed Hanif, Hamid Mir and other rights champions at the KLF, Haji Jan Muhammad Marri Baloch was abducted today (11 Feb 2012) from Karachi. Write on him before it is too late!
An elite acclaimed film-maker at the KLF refused to make a documentary on Shia killing in Quetta due to fear of army. She is a rights champion!
At least one person attending the KLF wrote articles on "atrocities of Bahraini demonstrators" against "innocent Pakistanis" (mercenaries)!
At least two authors at the KLF routinely misrepresent all Pashtuns as the Taliban.
Review the #KLF hash-tag on Twitter to see that most of those attending or interested in this event are silent on genocides of Baloch, Pashtun, Shia, persecution of Ahmadis and other groups.
Imran Khan sent Tammy Haq to KLF while Ejaz Chaudhry was sent to DPC. That's how world and the hereafter go hand in hand.
Dear KLF authors, perhaps writing on each Pashtun, Baloch or Shia target killed by the Deep State may be too much for you. Can you promise to write on ever 10 Shias, 10 Balochs or 10 Pashtuns killed respectively?
Or should we hope that Mohammed Hanif, Ayesha Sidddiqa, Raza Rumi, Nadeem Paracha, Tammy Haq, Fasi Zaka, Maliha Lodhi, Ahmed Rashid, Hamid Mir etc will write a token column on Shia genocide (or Pashtun or Baloch genocide) immediately before the KLF 2013!
Some pictures from KLF (Source)
How many of these people have written on the ongoing massacres of Balochs, Pashtuns, Shias?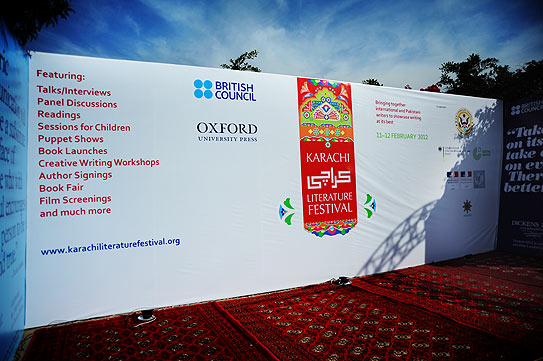 Some pictures from DPC Karachi 12 Feb 2012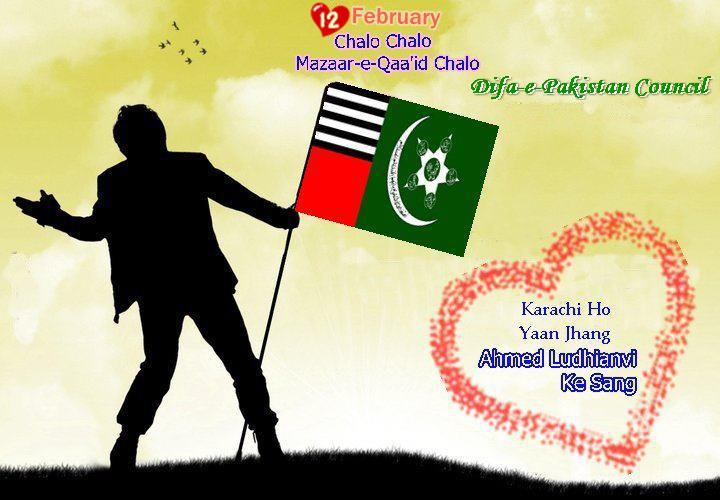 ………