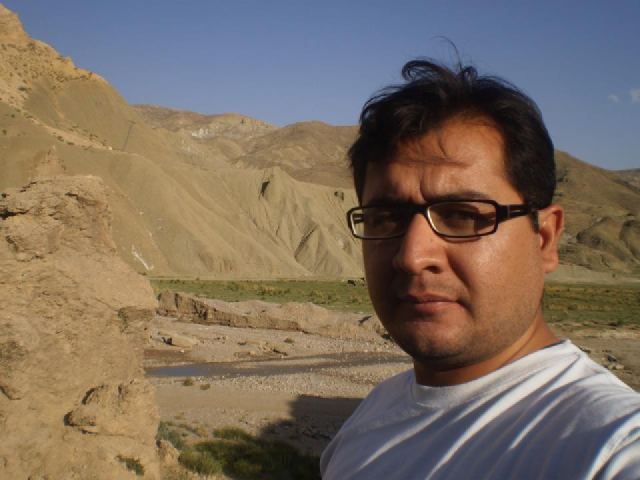 Related Posts: Silence Of The Liberal Lambs – By Dr. Taqi 
Blood of Shia Muslims flows freely in Pakistan – by Amir Mir
Intellectual dishonesty in misrepresenting Shia massacres in Pakistan
A university lecturer, Danish Baltistani, was gunned down by the the Jihadi-sectarian terrorists of Sipah-e-Sahaba / Lashkar-e-Jhangvi (backed by Pakistan's ISI and Supreme Court) on Tuesday 29 Nov 2011 in Quetta city of Balochistan province. He was a Shia Muslim and is the latest victim in the country-wide Shia genocide by ISI-backed SSP-LeJ-TTP terrorists, a genocide which is enabled by the pro-establishment judiciary and media.
According to news reports, Shaheed Danish Baltistani was martyred at the Nawa-Quli area of Quetta city, when he was going to Balochistan University for teaching. The body of the deceased was immediately shifted to a local hospital. He was a lecturer of Computer Science in Balochistan University. He left a widow and two little daughters.
He originally hailed from Baltistan. Danish Baltistani's murder is also a slap on the face of ISI's touts such as Abdul Khaliq Hazara and his proxies who claim that Shia Muslims of Quetta are being killed due to their ethnicity not faith.
The genocide of Shia Muslims has been witnessed in Balochistan Province and other areas of Pakistan since many years but the governments of Balochistan and Pakistan have failed to eliminate the network of terrorists which is in turn supported by the Teen Jeem (generals, judges, journalists).
Only one day ago, two Shia scouts were massacred by LeJ-SSP terrorists in Karachi. Shia massacre in Pakistan has gained further momentum after the release of LeJ terrorists (Malik Ishaq) by the Supreme Court of Pakistan led by ISI-backed judge Iftikhar Chaudhry.
Pakistan's largely pro-establishment urban-centric media, both the right-wing Urdu scribes and pseudo liberal English-medium types are likely to either ignore this murder or present a distorted picture to ensure that they stay in the good books of ISPR.  Many urban elite chatterers prefer to see Balochistan from the prism of ISPR touts like Laskhar-e-Jhangvi apologist, Ejaz Haider.  Even some otherwise well-informed human rights activists prefer to mantain solidarity with hypernationalist military establishment apologists like Ejaz Haider instead of opposing  and condemning the rabid, chauvinist discourse that seeks to deflect criticism away from the ISI-SC backed TTP-SSP nexus that continues to claim the lives of thousands of innocent Pakistani civilians.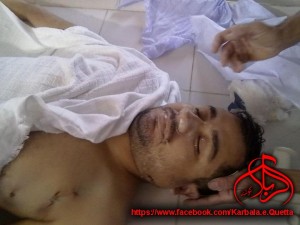 نام : دانش علی
عمر: 32 سال
پیشہ: کمپیوٹر سائنس لیکچرار بلوچستان یونیورسٹی
29 نمبر کی صبح بلوچستان یونیورسٹی کے اسسٹنٹ پروفیسر دانش علی کوئٹہ کے علاقے نوا کلی میں اپنی رہائش گاہ سے نکلے تو لشکرِ یزید کے سپاھیوں نے انہیں فائرنگ کرکے شہید کردیا۔ حسبِ معمول حملہ آور فرار ھونے میں کامیاب ہوگئے. ان کے پسماندگان میں ایک بیوہ اور دو بچے شامل ہیں۔
شہید کی میّت امام بارگاہ منتقل کر دی گئ ہے۔ اب کراچی سے ان کی فمیلی کے آنے کا انتظار ہے۔ کل صبح 11 بجے بلتستانی امام بارگاہ علمدار روڈ سے جلوس بر آمد ہوگا جس کے بعد شہید کو بہشتِ زینب ہزارہ قبرستان(گنجِ شہداء) میں سپردِ خاک کیا جائے گا۔