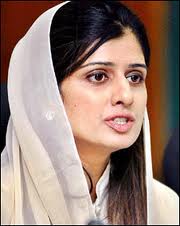 In coming days you will find cauldron boiling in the electronic media of Pakistan to see many witch hunters around; trying to baffle the poor and ill informed audience about granting the MFN status to India with all their charms  .  The clarion has been blown by Hamid Mir and of course other will join him soon. Lt.Gen (r) Abdul Qayyum, I do not know how he qualified to be a general then to be a chairman of Pakistan Steel Mill and now his self assumed stature of a strategic analyst, drummed the past beats of anti-India sentimentalism and seemed rather furious on the expected government decision.
To him it was almost suicidal act to ruin the indigenous industry if India gets the MFN status. He repeated the Mantra of Kashmir issue to be rebutted by Rustum Khan Mehmund who said loud and clear that Kashmir issue has never been a problem for the common man of Pakistan.   The experts of Pakistan economy are the view that trade with India will be a booster for the ailing economy of Pakistan. Obviously, we must go with the experts.
The anti-India sentiments will be highlighted in the media to convince the deal brokers that even of all odds we have listened to you so you must listen to us as well. What do we want them to listen is that we must have a share in the booty of Afghanistan and the power structure of the country must remain the same. In one of the English papers today it is flashed "Jamaatud Dawa to protest against India's MFN status." Well everybody knows who pulls the strings of our religious segments and on which tune Jammatud Dawa cannot resist  cabaret.
The tragedy with our policy maker is that they have shown all their cards and the trump card, which they thought will sweep all the coins from the table, proved to be a false card.  The Indian side is also left with no other option but to bow down before the corporate sector and if they do not Anna Hazary will launch another sit-in. So, both the establishments will have to listen to the voices of the peace in the region. Shiva Sehna will clamor of the 'unjust trade' with Pakistan in the months to come but Jaamatud Dawa and Shive Sehna will heed to their donors and majority of them is traders across the border.
India could not have been in the list of MFN of Pakistan if her establishment did not agree to it. Isolation breeds quixotic fantasies. We had enough of them like "Pakistan is the castle of Islam" but that castle is besieged now to make us realize that it was like building castle in the air. But of course it is difficult for our gods to go naked in the public; who has come to know that the dwellers of Olympus were shallow and were the dream sellers only.