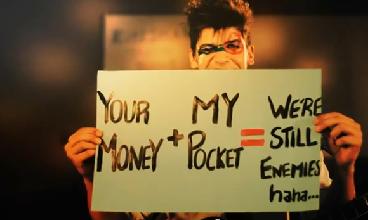 One of the most well-informed Pakistani music videos: Aalu Anday – by Beygairat Brigade
Great song, very smart lyrics and video, most probably inspired by veteran columnist Kamran Shafi's critical articles on the Ghairat Brigade, e.g., The Ghairat Brigades and the truth.
In one sentence, the beauty of this song is its critical assessment of not only right wingers (the mullah lobby) but also the urban fake liberals (the Imran Khan and Justice Iftikhar Chaudhry lobby). Both of these groups, right winger mullahs and urban fake liberals serve as two well coordinated lobbies of Pakistan's military establishment and hence deserve to be exposed and confronted on various forums and media. We congratulate the Beygairat Brigade for taking a clear stance on issues which remain generally obfuscated by Pakistani mullahs and fake liberals.
Credits:
– Beygairat Brigade
– Director | Edit | DOP: Farhan Adeel
– Producer: Madiha Gul
– Post:The Media 180
– http://themedia180.com