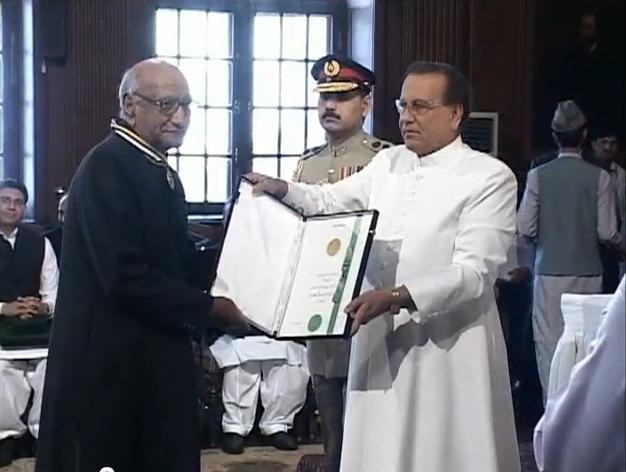 LUBP Editors express their profound grief over the demise of Hamid Akhtar, veteran progressive scholar, activist and columnist.
In the last few years, we have always supported, valued and published Mr. Akhtar's bold columns which were originally published in Daily Express and some other newspapers. His support for progressive values and politics, critical views on Pakistan's military establishment and its tight network (which he described as Teen Jeem), his critical views on Mullahs's narrow, lopsided interpretations of Islam were always a guiding light for our editors and authors.
Indeed, Hamid Akhtar's discourse was a challenge not only to orthodox right wingers but also to urban centric fake liberals who remain subservient to discourses and tactics of the powerful elite. His support for the Baloch nationalists, Shia Muslims, Ahmadi Muslims and critical views on the Taliban and the Taliban enabling urban elite were always a challenge to lifafa journalists and social activists.
We offer our sincerest condolences to his family and pray to Allah to shower his blessings on the departed soul.
Here is a link to Hamid Akhtar's articles published on LUBP pages:
https://lubpak.net/archives/tag/hamid-akhtar
Also, here is a link to Hamid Akhtar's interview (August 2009) with Farrukh Sohail Goindi on "Socialism and Left Movement in Pakistan"


http://express.com.pk/epaper/PoPupwindow.aspx?newsID=1101356821&Issue=NP_LHE&Date=20111018#.TrxgIn7XQ9E.twitter