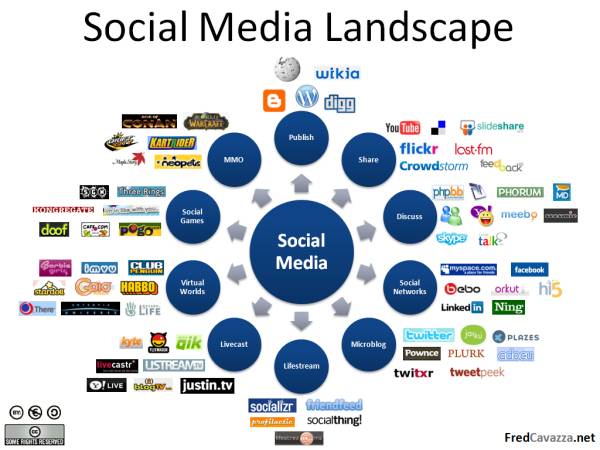 Firstly, we would like to commend the Pakistan Peoples Party led government for realizing the importance of alternative forms of media on internet. The new web based social media is a new emerging domain where readers, listeners and viewers have now access to millions of alternative citizen based sources of information such as blogs, facebook, twitter, podcasts and youtube. Many newspapers and channels have also launched blogs to reach to this segment of audience.
The new web based media offers a wide array of opportunities of journalists. The Blogsphere is a modern interactive medium where authors and commentators reach out to over 32 million readers world wide , while a print newspaper has a local audience but blogs have an international audience. As the technology progress, the number of readers is going to increase and many predict that in the coming years the social media become the main-stream media.
By social network sites the authors can share their work with a wider set of audience in a more open and casual manner, unlike a newspaper, a blog offers the chance to interact with the readers and gain insight on how the report and analysis is viewed by the readers.
According to a survey in 2010 by George Washington University reveals that 89% of the journalists said they turned to the blogsphere for story research and 65% to social media sites as facebook and LinkedIn.
Twitter has emerged as source of information for journalists where they closely monitor the international press and activities of politicians, celebrities and headlines makers, thus often makes news stories through it. It connects an individual to the latest information about what one finds interesting by finding public streams and following the conversation on regular basis. Facebook gives the freedom to create a personal profile add other like minded people and friends and exchange information/message any time of the day. My Space is an online private community where photos, journals and interests can be shared.
Instead of appreciating for this timely initiative on social media, the news story by a News correspondent offers no insight on new emerging web based realities and repeats the biased media anti government rhetoric with more vigor. It's also a perfect illustration of Jang group's campaign against civilian elected government.
In this news report, there is speculation that the government has established a Social Media Cell to create blogs and enhance the usage of latest tools of information technology to respond to the growing criticism against the Zardari-Gilani regime, this is a simply prophecy which is based on speculations.
How does the reporter know the initiative will also be used against mainstream opposition political leaders given the changing political atmosphere, the clash with the superior judiciary and chances of holding general polls after the upcoming Senate election in March in accordance with the Zardari-Gilani game plan? Again this is an assumption and negative reporting.
The report further says, the government, at limited level, has already made successful experiment of using blogs against its political opponents and journalists. Which political blogs, sites? why can it not to be named?
This report can be filled as an opinion piece not as a news story, as story is also full of speculations and old used allegations against civilian elected government and offers very little relevant material. We have studied that the journalist's assessment is not objective reporting, It is his opinion. Furthermore flamboyant, speculation based irresponsible approach to news reporting is known as "Yellow Journalism".
Here's the full text of the report:
By Mehtab Haider

ISLAMABAD: In the wake of the rapidly changing political scenario, the government has established a Social Media Cell to create blogs and enhance the usage of latest tools of information technology to respond to the growing criticism against the Zardari-Gilani regime, The News has reliably learnt.

But some insiders say one of the objectives of this initiative is to take on "negative journalists" who are opposing the incumbent regime through their writings and by participating in TV talk shows. The initiative will also be used against mainstream opposition political leaders given the changing political atmosphere, the clash with the superior judiciary and chances of holding general polls after the upcoming Senate election in March in accordance with the Zardari-Gilani game plan.

The government, at limited level, has already made successful experiment of using blogs against its political opponents and journalists. Keeping in view this success the government has decided to make a permanent set-up in this regard.

The incumbent regime has labeled all those journalists as "negative" who have exposed alleged corruption, illegal appointments and the involvement of high-profile personalities in the Haj and NICL scams. These are also the scribes who have exposed the inability of the regime to establish an impartial accountability mechanism, gone after the beneficiaries of NRO, and unearthed those responsible for crises in the energy sector, economy and institutions.

The term Social Media refers to the use of web-based and mobile technologies to turn communication into an interactive dialogue. Social media can take on many different forms, including Internet forums, weblogs, social blogs, micro-blogging, wikis, podcasts, photographs or pictures, video, rating and social bookmarking.

However, according to a presentation of the Press Information Department (PID) on the Social Media Cell available with The News, the overall objective of the social media is enhancing social interaction since currently 20 million users are connected to the net and 4 million connected to social networks.

There are three written functions of the social media cell including the publicity of the government, and monitoring and responding to critics of the government. The social media cell will be headed by a director and comprise two subordinate deputy rectors.

Under the two deputy directors, there will be three Information Officers looking after publicity, monitoring and response while there will be one IT professional and one special assistant performing "special assignments." There will also be three assistant Information Officers to help the IOs with publicity, monitoring and response.

According to the action plan of the social media cell, targeted social sites will include 8 Facebook pages; four blogs including PID Official Pakistan at a Crossroads, Fata, Responsible media in Pakistan and Support Democracy; two discussions forums and one youtubeChannel. It is the plan of the social media cell to ensure networking with Publicity Officers, Regional Offices, Press Officers Abroad, PTV, APP and PBC as well as networking with popular local media organisations and participation in media sites/blogs etc.

The target audience of the social media cell is users of social media sites, the journalist community, intellectuals, columnists/ writers, opinion makers and politicians.

The PID presentation concludes by stating the challenges faced by the social media cell including lack of financial resources, lack of infrastructure and capacity building. However, Principal Information Officer (PIO) Mohammad Saleem, when contacted by The News, said that the initiative would help the government to use latest technology in its favor. However, he categorically denied that it would be used against journalists or politicians.

He also said that PID did not seek additional funds to launch the initiative but available resources and existing workforce would be utilised to undertake the task. After the rise of electronic media, he said, PID had already established the Electronic Media Relations Wing (EMRW) to meet the growing expectations of the media.

Source: The News