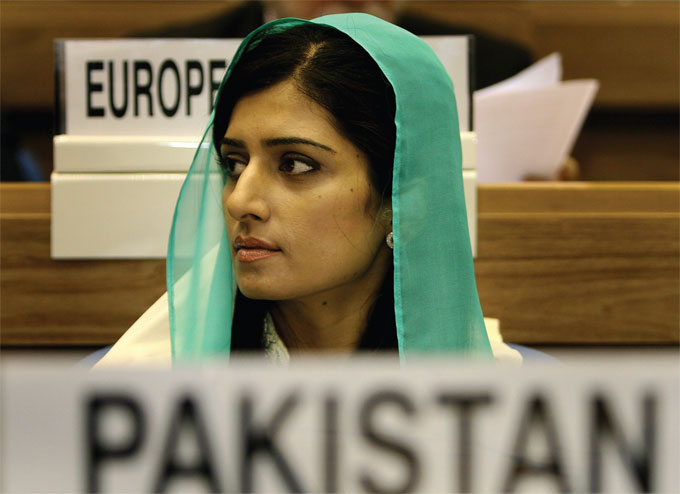 The Pakistan People's Party (PPP) is a liberal party and it's government has not only taken measures to provide protection to women but also elevated their positions by giving them important portfolios. These measures give women honour & protection not only inside but also outside their homes as well as at places of their work. It has always been a PPP government that has recognised women's rights as a mainstream issue, not just for manifesto promises, but for executive and legislative action.
PPP's visionary leader Shaheed Benazir Bhutto was the first woman elected to lead a Muslim state, having twice been Prime Minister of Pakistan (1988-1990; 1993-1996). She was Pakistan"s first and to date only female prime minister.
It was the PPP government which made Sherry Rehman first woman federal minister for information and broadcasting. It was Dr Fehmida Mirza of the PPP, who made history after being elected as the first woman speaker of the National Assembly.
Now, PPP-led government has decided to appoint Hina Rabbani Khar, minister of state for foreign affairs, as full-time foreign minister, and she is set to become Pakistan's first woman Foreign Minister, with Prime Minister Yousuf Raza Gilani recommending her elevation as a full-fledged Minister, ahead of the India-Pak Foreign Minister-level talks this month.
The decision in this regard was taken by PM Yusuf Raza Gilani on Monday and sent a summary for Khar's appointment as the new foreign minister to President Asif Ali Zardari for a formal approval.
The slot of Pakistan's foreign minister was vacant since February 9 when a traitor of the PPP Shah Mahmood Qureshi was removed form the post for his betrayal & pro establishment stance over the diplomatic status of Raymond Davis. Four days after Qureshi's removal, she was appointed minister of state for foreign affairs.
The move to elevate Hina Rabbani Khar as FM was made in the wake of upcoming India-Pakistan FM level talks, official sources said.
The talks scheduled for July 26 in New Delhi mark the first foreign minister talks between Pakistan and India in a year.
Both countries vowed to carry forward the dialogue – suspended after the November 2008 terrorist attack on Mumbai – in "a constructive and purposeful manner".
The outgoing Indian foreign secretary has said that a change in Pakistan's attitude constituted a concrete development.