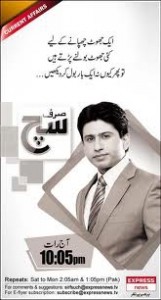 Last night in a recently launched TV show by Express News with a Janus-faced title "Sirf Sach" hosted by a relatively new face Ali Mumtaz, the participants from Karachi were asked about violence in Karachi.
He chose the area of "Water Pump", where most of the people were from the educated Mohajir community; Most of the participants have their outbursts revolved around "Mini Waziristan", the new name assigned to the place "Katti Pahari". The killing spree by the terrorists was in the whole city started from Gulshan-e-Iqbal, when ANP activists have an armed clash with the rival MQM workers, the violence consumed innocent lives  near to hundred, most of them Pashtuns, but these deaths went unaccounted.
Pakistan's educated urban middle class speaks about certain issues with Stereotypical Douchebaggery, victims of this pigeonhole mentality is Baloch, Sindhis and Pashtuns as well. Today everyone talks about East Pakistan, the genocide of Begnalis who they love to call Bingos! Because the narrative built around that debacle too is garbled.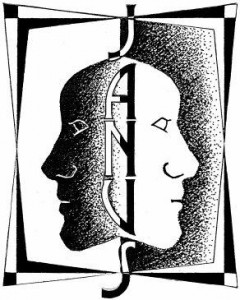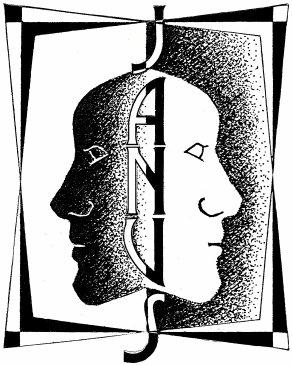 When it comes to the current situation, the same people cursing the perpetrators of East Pakistan tragedy are "Muted" or have excuses based on generalizations, lies and distorted facts destitute of ground realities.
Same happened while commenting at various social networks about Karachi recent spat of violence, the chatterers concerned about the city were getting updates from Karachiites and some TV reporters, but like TV screens, whole discussion was about Katti Pahari and the people under siege due to armed clashes in rival groups, ANP and MQM. People who were hostages were from both communities and those who were killed are also Pashtuns and Mohajirs too.
While having focus on Katti Pahari, no one in the electronic media spoke about those 5 killed in a Bus at Gulshan, when a bus of route D-7 was kidnapped on gunpoint by the assassins and CCTV cameras had the footage of the sad incident. When MQM was observing Yaum-e-Siaah, 37 people mostly Pashtuns, Baloch and Punjabis were killed in various parts of the city.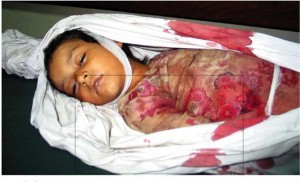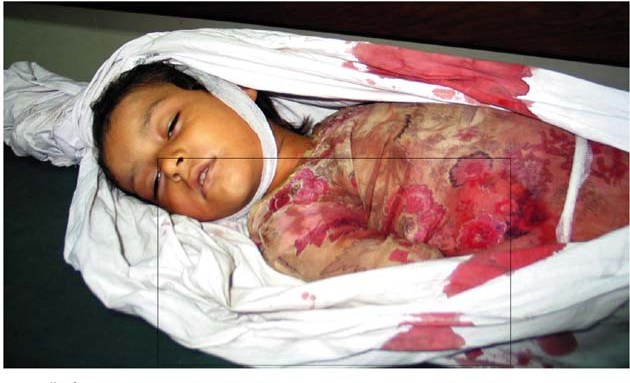 The brutality shown by the terrorists when they fired on passenger Buses was reported, the footages of the unfortunate families and funerals of innocent victims were telecasted but murders went unreported were those of the Pashtuns, the Hindus at Napier road and a Christian in Baldia Town. And most barbarous and vicious among all was the target shooting of a 5 year old innocent girl, Laibaah, daughter of a rickshaw driver, who was shot on chest and shoulders at the doorstep while returning from a madressah, but haven't seen any update or news segment on this.
So what!!! Pashtuns are killed by the state for the last three decades, their territories used as buffers to avoid strategic blowback, and people have been held hostages to militants conglomerated here from the whole Aalam-e-Islam with the money provided by Biradar Arabs, if they got killed here in Karachi so what!!!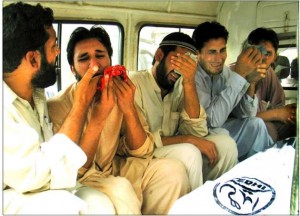 After all they are mafias, Bus mafias, Kaali Taxi mafias and Rickshaw mafias, and as per the revered intellectual, who is extremely biased when it comes to Pashtuns, Mr Khaled Ahmad call them Taliban supporters and it is revealed to him(by whom?) that Taliban from Waziristan are killing citizens randomly in streets of Karachi.
At a point of discussion in the talkshow, an educated participant was emitting his gems of knowledge about Pakistan political history and his politically correct views, (keeping the developing MQM-PML-N alliance) he referred to Late Mian Sharif and Dr. Imran Farooq declaring him sons of the soils as they preferred to be laid to rest in Pakistan, while adjudicating Khan Ghaffar Khan on this criterion held him not a "Son of the soil" as he preferred not to be buried in Pakistan.
He will never know this from the TV screens and drawing room discussions that why Badshah Khan chose not be tombed in Pakistan.