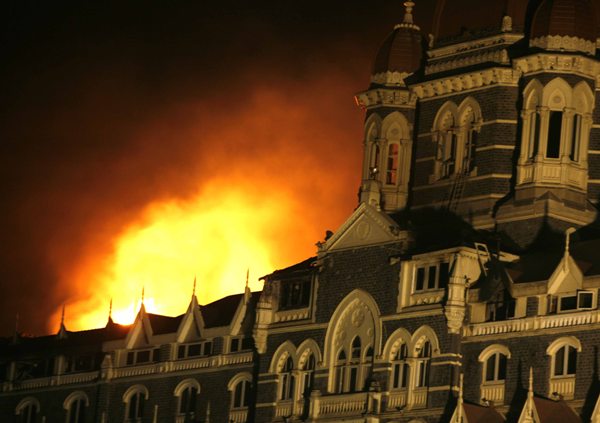 The US considers Pakistan based terrorist outfit Lashkar-e-Taiba (LeT), held responsible for 2008 Mumbai terror attacks, as a formidable terrorist threat to Indian, US and other Western interests in South Asia and potentially elsewhere. In Afghanistan, the US military and Nato are committed to preventing Al-Qaeda's return and disrupting any terrorist networks located there that have the ability to plan and launch transnational terrorist attacks, the White House said in its new counter-terrorism strategy.
"But even if we achieve the ultimate defeat of al Qaeda in the Afghanistan-Pakistan theatre, an expanded and diverse network of terrorist groups determined to focus beyond their local environments is likely to persist," said the strategy essentially focused on destroying al Qaeda.
In South Asia LeT, "the organisation responsible for the rampage in Mumbai in 2008 that killed over 100 people, including six Americans-constitutes a formidable terrorist threat to Indian, US, and other Western interests in South Asia and potentially elsewhere", it said.
US counter-terrorism efforts against LeT will continue to focus on ensuring that the group lacks the capability to conduct or support operations detrimental to US interests or regional stability, including escalating tensions between Pakistan and India, the strategy said.
Much of US effort against LeT "will continue to centre on coordinating with, enabling, and improving the will and capabilities of partner nations-including in South Asia, Europe, and the Arabian Gulf-to counter the group and its terrorist activities", it said.
The group boasts of running over 202 facilities in Pakistan, including schools, hospitals and charities. The Long War Journal says that LET "essentially runs a state within a state in Pakistan." This is especially dangerous because of the group's proven ability to recruit Westerners. European officials say that the LET is the biggest inspirer of homegrown terrorists, and it is known to be expanding operations in the West. The group's focus on Afghanistan, Pakistan and India does not mean that it doesn't harbor global ambitions. It has promised to "plant a flag" in Tel Aviv and Washington, D.C.
The report is mainly focused on al-Qaida and its other affiliated terrorist groups.
In its counter-terrorism strategy for 2011, released on Thursday, the US has said that al Qaeda continues to remain a threat and its defeat will only be achieved through a sustained partnership with Pakistan.

"From its base of operations in Pakistan's Federally Administered Tribal Areas (FATA), al Qaeda continues to pose a persistent and evolving threat to the US as well as to Pakistan and Afghanistan," the strategy paper, released by The White House, stated.