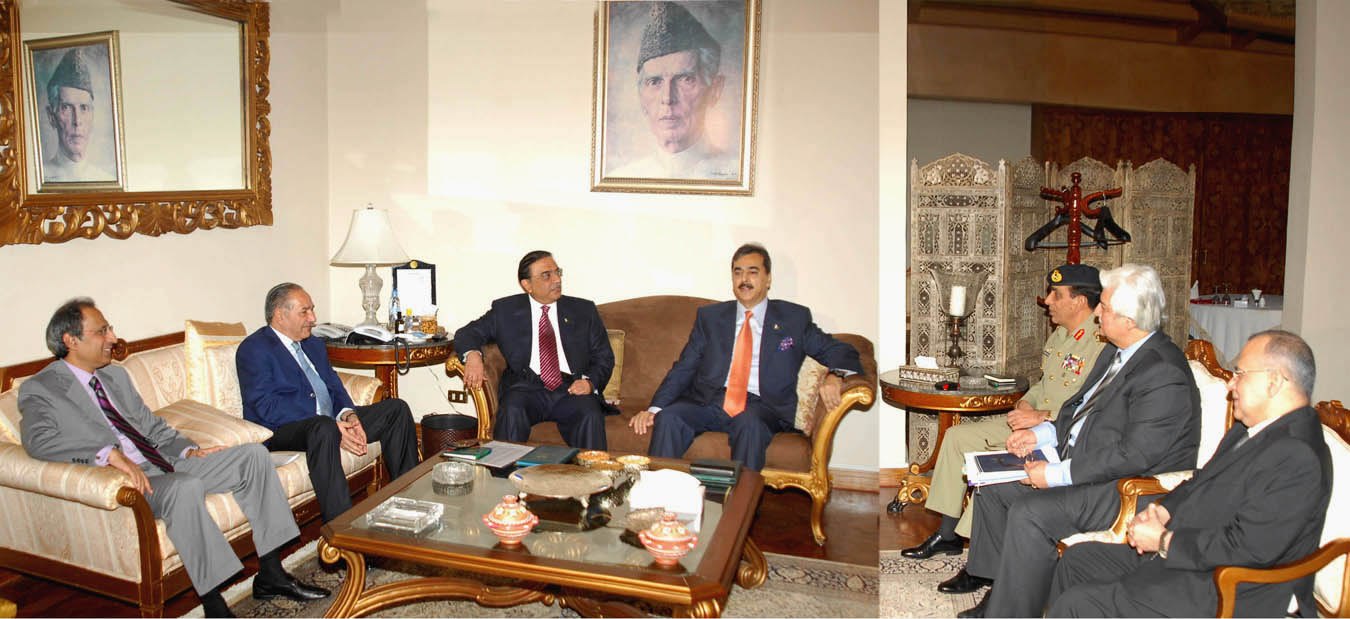 Pakistan's political elite after due consultation with his highness COAS Kayani and his highness Chief Spy Pasha have come to the defense of the military establishment. This reminds me the following words of Urdu poet John Eliah:
Nahi dunya ko jab parwah hamari,
Tou phir dunya ki parwah kyun karain hum,
Barehna hein sar-e-bazaar tou kia,
Bhala andhon se purdah kyun karain hum
Yesterday, Prime Minister Gilani came with a speech defending the Army and ISI, his arguments were based on content heavily borrowed from the fiction written by former COAS Pervez Musharraf titled as "In the line of fire." After PM's histrionics, another douche-bag, the imbecile and feeble-minded Chauhdry Nisar (PML-N) came with rigorous disapproval to PM's speech, but vowed to defend and resist any humiliation of the Army and its spy agency. Interestingly the same idiot a few days earlier came with opposition of the spy agency's role in making and breaking political parties and alliances.
Then came the third grade bureaucrat and the most non-serious politician, the architect of Karachi "exemplary" peace and secure environment, Mr. Rehman Malik, with rage and vehemence on Ch. Nisar's statement. In the words of Faiz:
Wo baat sarey fasaney mey jis ka zikr na tha
Wo baat un ko boht nagawar guzri hei
He behaved like "shah se ziada shah k wafadar" and  called all among us as Osama's companions for criticising and pointing to the incompetence of the military establishment and their incapability to perform the tasks they have been assigned.
But unfortunately they are in news for all the wrong reasons as being the largest agricultural land owners, Industrial empire builders, bankers, investors, deal brokers, contractors, airline owners and tikka kabab, kata kat and burger shop owners at the army messes.
PPP is still paranoid with the assassination of their leader Benazir Bhutto, who was killed by the same who are defended by our big mouthed Interior Minister on a regular basis.
Well done PPP! Save your own skins! And let the security monsters continue what they are best at, killings of Baloch youth and be involved in extra judicial killings of Pashtuns in Swat, Bajaur, Kurram and Orakzai.
Let the rare species known as Pakistani politicians like Asif Zardari, Rehman Malik, Babar Awan, Ahmad Mukhtar, Asfandyar Wali Khan, Fazlur Rahman, Nawaz Sharif, Shahbaz Sharif be saved for not letting the world especially Pakistan deprived of this lot.
Long Live the Army and ISI
Long Live PPP
Long Live N-League