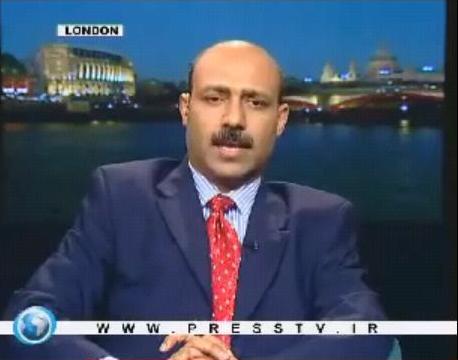 Currently a hoax is in circulation about President Asif Ali Zardari's alleged marriage to a PPP worker in the USA. Apparently the Zardari phobes of Islamist and urban middle class backgrounds are making use of yet another 'opportunity' to bash Zardari in their own ways.
While a senior PPP official who would remain unnamed has categorically denied about any such development, there are some obvious elements in the said report (hoax) which are worthy of consideration:
1. According to the report, Zardari was married according to Muslim Shiyat Bylaws in Dubai. The term "Shiyat Bylaws in Dubai" clearly indicates the sectarian mind (the Sipah-e-Sahaba/Taliban/Jamaat-e-Islami mindset) behind the hoax. Google this term yourself "Shiyat Bylaws in Dubai" to verify that this term has never been used on the internet except in this report. Such anti-Shia and sectarian element is clearly reminiscent of 'reports' and 'analyses' by douches such as Dr Shahid Qureshi, Abdidullah Jan, Syed Adeeb, Moin Ansari, Earthman International Professor etc.
2. The report claims that the "President of Pakistan Mr. Asif Ali Zardari (widower of Benazir Bhutto) just updated his status to 'JUST MARRIED'." Was this status updated in the Mansoora Registry of Jamaat-e-Islami?
3. According to the report "The event was supposed to be an undisclosed sentinel secret, but it is released through a fashion designer company by a UAE news agency." Which UAE news agency? Which fashion designer?
4. The report claims "President Zardari made a good deal to marry an American citizen, since next time he would not go to a prison. He will be pulled out by her to Manhattan." Good joke.
5. The report further claims "It is presumed that the couple will officially announce the marriage at the end of his political Presidency term. Obviously which is not until after the next elections." Marriage or no marriage, the Zardari-phobes will not wait until after the next election to desist from spreading lies and baseless propaganda against him.
6. It may be noted that the said hoax is not the first of the baseless propaganda against the PPP leaders. Previously misleading and baseless reports have been 'successfully' spread against Zulfiqar Ali Bhutto (casting doubts about his religion) and also against Nusrat Bhutto and Benazir Bhutto (attacking their personal character). Usually such reports have emanated from Mansoora (headquarters of the Islamo-fascist Jamaat-e-Islami in Lahore).
This instance is no exception. According to another source (who contacted us on condition of anonymity), the said hoax has been crafted and spread by Dr Shahid Qureshi, a notorious internet agent of the forces of darkness and Islamo-fascism, editor of a fake newspaper The London Post.
According to a facebook group, the London Post website is run by Jamaat-e-Islami from Mansoora.
http://w3spy.net/site/thelondonpost.net
This is a website report about thelondonpost.net. The site is currently hosted in , Pakistan on a server with the IP 203.128.6.133 which is hosted by ISP . The organization linked to this IP address is . thelondonpost.net currently has a pagerank 0 and we estimate it receives about 2,476 unique visitors per day. This report was last updated 386 days ago.
THELONDONPOST.NET'S GENERAL INFORMATION
| | |
| --- | --- |
| Domain: | thelondonpost.net |
| Our Estimate Value: | $5,274 USD and makes $7 USD a day |
| Estimate Visits Per Day | 2,476 |
| Hosting Location: | in Pakistan |
| Website IP: | 203.128.6.133 |
| Website Organization: | l |
| Website ISP: | |
| Alexa Rank: | #341,467 |
| | |
| History: | |
Related articles:
Internet Crime Alert: Watch Dr. Shahid Qureshi of The London Post
Internet Crime Alert, USA and UK: The IP trail of Dr Shahid Qureshi aka The London Post aka Earthman International Professor
Internet Crime Unit Alert: Watch Abidullah Jan and the Dictatorshipwatch.com – a hate site
Internet Crime Alert: Watch "Earthman, International Professor"
ISI's investment in Pakistani blogsphere: Moin Ansari and Ahmed Quraishi exposed
Critical article on 'Let us build Pakistan' – by Syed Adeeb
Let Us Build Pakistan (LUBP) exposed – by Earthman, International Professor
Update:The Jang Group's Connection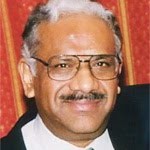 It has now emerged that notorious Jang Group (Jang/The News/Geo TV) is a part of this campaign. While the Fake Civil Society (FCS) is currently working very hard to convince Pakistani readers and viewers that the Jang Group and Geo TV have reformed themselves after hiring a new political advisor (Najam Sethi), it would appear that Mir Shakil-ur-Rehman (CEO of Jang Group) has no intention to desist from his own standards and pattern of yellow journalism, and that Mr Sethi too has been hired to accomplish the unfulfilled aims of Mir Shakil, Dr Shahid Masood and their masters.
In this specific instance, Shaheen Sehbai, the Group Editor of The News is found to have liaised with Dr Shahid Qureshi of The London Post to fabricate and spread the hoax about Zardari's marriage.
While the hoax was fabricated by an unknown internet rag, The London Post, Shaheen Sehabi (under the advice of Mir Shakil and Najam Sethi) ensured that it gets widely circulated through The News. Here is what Sehbai describes as "the first interview of Pakistan's prospective First Lady."
Dr Tanveer Zamani, a practicing surgeon and a PPP activist in the US, commented on a flood of reports and blogs on the Internet which refer to the possibility that Mr Zardari may have secretly married again.

The Sindh Medical College graduate, in her late 40s, who did her PhD in political science from Ireland in 1996, before moving to US for practicing is of Mediterranean descent and reportedly lives in Gramercy Park, Manhattan, New York. Many websites claim that she owns estates in London, Dubai, Islamabad and Manhattan.

She is also is a known Democrat and supported Obama's 2008 election campaign. She actively participated in Obama's Health Care reform bill to make it a law.

Talking to me on Thursday morning when I called her on her toll free phone, she responded to my questions in a rather roundabout way.

I confirmed twice that she was Dr Zamani. Her voice was the same as in many U-Tube videos. I introduced myself and asked her one simple question: "There is a lot of buzz on the Internet about a personal matter about you, would you like to confirm or deny it." I did not mention the subject. Dr Zamani said she would not say anything but she had sought legal advice on the matter. I then asked directly that this was about her alleged link to Mr Zardari and a very personal matter, so what was illegal about it and why she had sought legal advice?

She said: "Personal matters are a very low priority. We have to handle the Egypt situation, the prices situation (in Pakistan), introduce Bilawal as the PPP leader, and many other issues. Personal issues come very low on my priority."

After this strange response, I asked her again: "Are you Mrs Zardari." She said: "I would not comment on it." I again said was it anything illegal that she had done. She said I have sought legal advice on how to handle the situation. "So you would not deny or confirm," I asked. She said: No comment. I thanked her, wondering whether I had just completed the first interview of Pakistan's prospective First Lady.

Reports circulating widely on the numerous blogs say recently she has been prohibited to attend public political meetings due to her security issues. In one such report it has been alleged that President Zardari in a meeting with Obama on 1/14/11 in DC, requested his help in acquiring security for Dr Zamani. No one would confirm this information.

Source: The News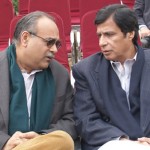 My question to Mir Shakil-ur-Rehman, his political advisor Najam Sethi and Group Editor Shaheen Sehabi:
Is this the standard of journalism that you are promoting in Pakistan? Is it ethical to harass a woman by intruding into her privacy, forcing her to respond to questions she does not want to answer (most probably to avoid misrepresentation) and then to publish a twisted version of the conversation to reinforce a hoax which has been vehemently denied by the PPP officials and the Presidents' spokesperson?
PPP condemns Zardari's re-marriage rumours
As rumours about President Asif Ali Zardari remarrying refused to die down 24 hours after it began circulating on the Internet, the Pakistan Peoples Party came out with a strong statement late on Thursday night to condemn what it described as a "vicious and unethical tirade" against the party's co-chairman.
"Such personal attacks from anonymous sources can only be launched by those suffering from diseased minds and sickly souls,'' the statement said. According to the President's spokesman Farhatullah Babar, the latest tirade based on lies shows how low Mr. Zardari's detractors can stoop and "how much they are consumed by their hatred''. (Source)
I wonder if the the Fake Civil Society (FCS) wallas will care to write an open letter to Mir Shakil-ur-Rehman and his political advisor Najam Sethi to refrain from yellow journalism and to purge their media group from known liars such as Azhar Abbas, known murderers such as Hamid Mir, known blackmailers such as Ansar Abbasi, and known propagandists such as Shaheen Sehbai?