On 13th January, 2011,  Chief Minister of Punjab tagged Khadim e Alla Mian Muhammad Shahbaz Sharif very innocently complained that the increased budget of Punjab Police did not work and that the law and order situation of the province is getting worse every day. Shahbaz Sharif was very curious about where had the budget actually gone. Though stories from Shahbaz Sharif's good governance are very bright and can easily lead one to the whereabouts of the increased budget but Khadim e Alla seems to be suffering from amnesia so being a humble boss of my Khadim I will try reminding Khadim e Alla about where his efforts led to:-
The Police in Punjab has very successfully brought back the golden era of 90's. The extrajudicial killings are on a rapid fire run in Punjab. Property disputes, family clashes and personal grudges of the Lion League members are very efficiently being settled by the Punjab Police. Punjab Police has is translating the dreams of Khadim e Alla into reality. Features, investigative stories and articles be kept aside videos of these heroic actions are easily accessible. Lions of Punjab are off to speedy justice.
The Police in Punjab has very successfully safe guarded the poodles of Sharif family.  Chief Justice of Lahore High Court Khawaja Muhammad Sharif, the 40 year long buddy of Nawaz Sharif and their faithful servant at superior judiciary was facing protests from the
lawyers' community on his mindless and biased verdicts. The lawyers of Lahore took to streets and demanded a resignation but how can one ask for the resignation of a Sharif Poodle. The Punjab Police was very efficient in tearing clothes and breaking batons on lawyer heads and so peace prevailed in Lahore High Court.
The Punjab Police has very successfully cooperated with Khadim e Alla in character assassination campaign against a 59 year old judge in whose bench was the case regarding disqualification of Nawaz Sharif. Punjab Police did not only manage to obtain a statement from Nanho Goraia regarding the involvement of Justice Muhammad Bilal Khan in derogatory and malicious activities but also leaked the statement to their favorite puppet Ansar Abbasi.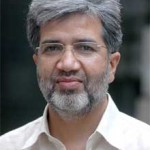 The Punjab Police have been very successful in proving itself to be conspiracy theory machine. The famous "Murder Plot of the Chief Justice of Lahore High Courtby by the hands of PPP" was a master piece of Punjab Police. Khadim e Alla was so delighted on this marvelous invention that he ordered his press secretary to release the report to the media obviously through his puppet Ansar Abbasi.
The Punjab Police have very successfully tortured the top cops of Punjab in order to get a statement which clarifies the face our Khadim e Alla. The Police managed to get a clean chit from Col (R) Ehsan ur Rehman and Shahid Mehmood in the name of Shahbaz Sharif.
The Punjab Police have been very successful in lodging dozens of F.I.Rs against the political rivals of the Lions and very rightly sent a shut up call to all those who dare to speak before the lion. The best is this regard has been the Faisalabad Police which has lodged not less than three dozen F.I.Rs against all opponents of Rana Sanaullah.
The Punjab Police has been very successful in crushing to dirt the protests against the Privatization of Educational Institutions. The Khadim e Alla had such a marvelous idea of "Board of Governors" in state owned colleges and it would have borne fruit had it not been to these rebellious students. Punjab Police was there to set them right before they could be contemptuous about Khadim e Alla.
The Punjab Police has very successfully managed to issue reports that can delay elections in NA 55 and NA 123. Khadim e Alla was so confident about these reports that he took the matter to the court on their basis.
The Punjab Police has been very successful in pleasing the Great Chaudhry Nisar Ali Khan in Rawalpindi Division. The Punjab Police went to such an extent that despite reservations it did not provide a security squad to Sheikh Rasheed as it might infuriate the Emperor of Potohar.
In case the Police in Punjab supernaturally concludes its investigations in a crime and sympathetically does not setup an "at the moment court" the accused is given a right to trial. This is when the case moves to Prosecution but the prosecution in Punjab is way too busy to follow up cases against the rest. All it is tasked to is avoid the prosecution of its boss Rana Maqbool and so far it is doing its job as good as possible.
Having been a witness to all these marvelous achievements, who can say that the Punjab Police is not coming up to expectation? The Punjab Police is working day and night to bring into limelight the Kihalafat of Kadima e Alla and so far it has been highly successful. With the help of Punjab Police, the rule of Khadim e Alla is strengthening day by day and if these God gifted achievements continue, the people of Punjab will definitely standout be the most prosperous nation on mother earth. I think Khadim e Alla Mian Muhmmmad Shahbaz Sharif must not be so simple in his assessments. His Punjab Police is doing exactly what it has been tasked to do. The increased budget was never meant to improve the law and order. The increased budget is pouring results day and night and they lie under your cot if you want to see them:-
Manji Thale Dang Phero Shahbaz Sharif!!!