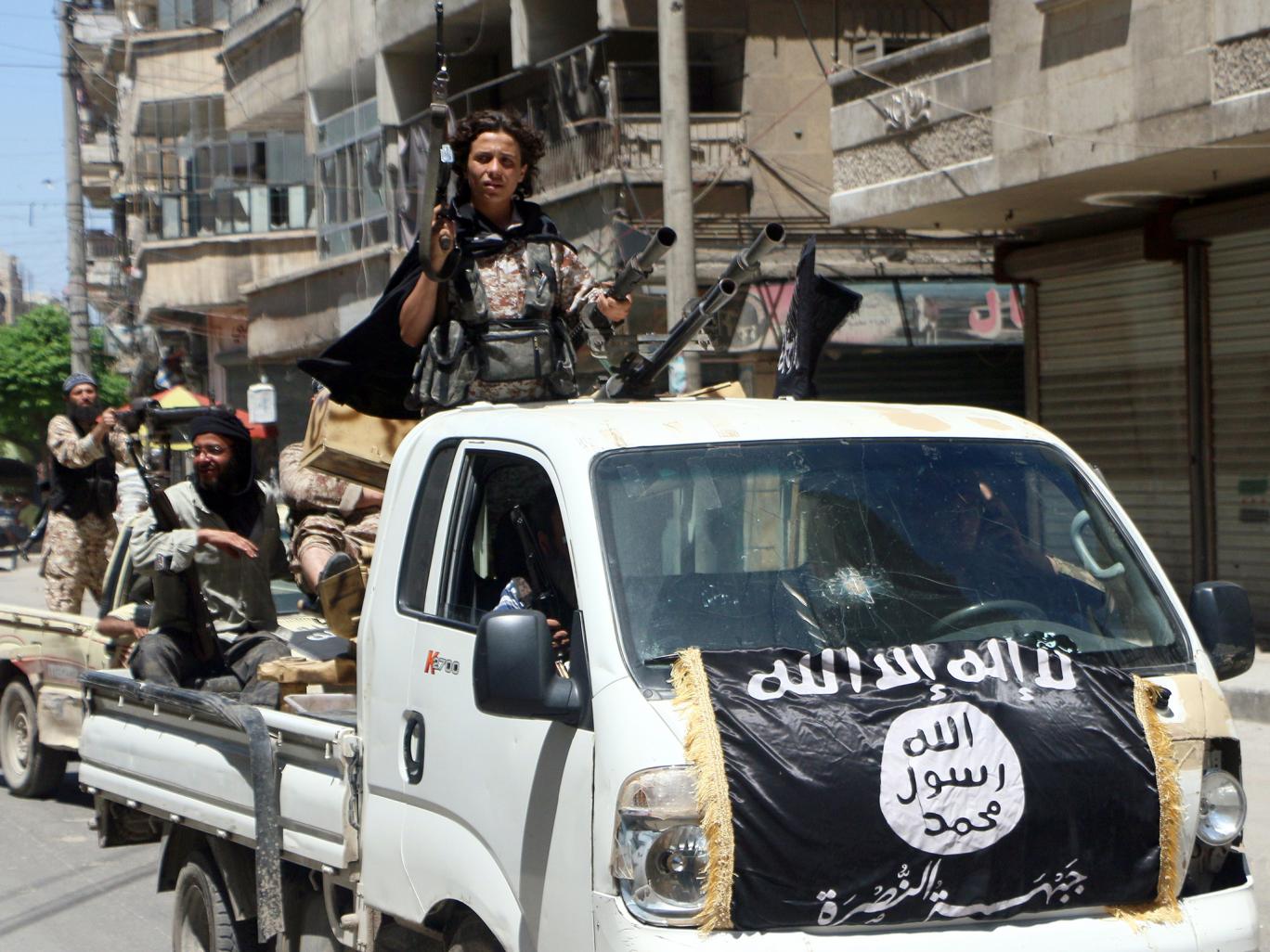 Since the overly-hyped "Arab spring" was selectively launched by sectarian Gulf despots to eliminate their secular rivals in 2011, the United States has picked the wrong side.
In Bahrain, Yemen, Syria, Libya and even Iraq, the United States tied its support to the same Al Qaeda proxies who committed 9/11. Even the language of pitting Sunnis against Shias was adopted from Saudi Salafist hate preachers.
By consistently backing the Saudis and their Salafi (Wahhabi) Al Qaeda proxies, we have not only lost our dominance in the Middle East, we have also handed Russia a foothold that can only expand.
The only way out is to forgo the intransigence of the current administration and reevaluate our ties with obscurantist Gulf despots. The following are excerpts that are an embarrassing unraveling of what MSM (mainstream media) in the US and UK have been feeding to us for the last 5 years.
"Not exactly what you see in the terrifying film from eastern Aleppo this past year, where not a single 'rebel' can be identified – save for carefully posed shots in their own propaganda productions – and where every target is a hospital or a civilian home. And anyone who believes the French nonsense about Aleppo becoming the "worst massacre since World War Two" should study the stunning films I've been watching in the Polish Museum of the Warsaw Uprising."
http://www.independent.co.uk/…/syrian-conflict-rebels-jabha…
"So back once more to Aleppo. No-one doubts that foreigners are fighting alongside Jabhat al-Nusra/Al-Qaida and the Salafist Ahrar al-Sham and other groups around the city. But, oddly, that's not what we call them. We refer to them as 'rebels' – as if they were the Maquis fighting in the French resistance or Partisans freeing Yugoslavia from the Nazis or, indeed, the insurgents of Warsaw struggling for freedom from the German SS. Which they clearly are not. And while we know that the 'rebels' of eastern Aleppo have died fighting bravely, we also know that they have executed their internal enemies, slit the throats of their prisoners and that – well, since Jabhat al-Nusra is al-Qaida (and has since changed its name yet again) – they have flown passenger aircraft into very tall buildings in New York."
http://www.independent.co.uk/…/syrian-conflict-rebels-jabha…
"Some of those who produced these stories later had the gall to criticise the Iraqi opposition for misleading them, as if they had any right to expect unbiased information from people who had dedicated their lives to overthrowing Saddam Hussein or, in this particular case, getting the Americans to do so for them.
Much the same self-serving media credulity was evident in Libya during the 2011 Nato-backed uprising against Muammar Gaddafi.
Atrocity stories emanating from the Libyan opposition, many of which were subsequently proved to be baseless by human rights organisations, were rapidly promoted to lead the news, however partial the source.
http://www.independent.co.uk/…/syria-aleppo-iraq-mosul-isis…
"Phillips records that at a high point of the popular uprising in July 2011, when the media was assuming that Assad was finished, that the long-serving British ambassador in Damascus, Simon Collis, wrote that "Assad can still probably count on the support of 30-40 per cent of the population."
The French ambassador Eric Chevallier was similarly cautious, only to receive a classic rebuke from his masters in Paris who said: "Your information does not interest us. Bashar al-Assad must fall and will fall."
http://www.independent.co.uk/…/syria-aleppo-iraq-mosul-isis…
"Russia has re-established itself as a great power, if not a superpower, through the Syrian war. This was an ideal conflict for Moscow because Assad was always stronger and his domestic opponents weaker than they looked. President Putin did not have to deploy enormous resources to make a decisive difference. Though Putin is much demonised in the West, the enthusiasm of Western governments to get rid of Assad has ebbed steadily, as it became clear that the only alternative to him was Isis or Nusra."
http://www.independent.co.uk/…/theresa-may-middle-east-gull…
"Putin's advance, backed by Iran, is already paying diplomatic dividends. NATO-member Turkey is helping Russia bypass the U.S. by negotiating a cease-fire directly with insurgents. And last month, Egypt, the biggest recipient of American military aid after Israel, declared its support for Syria's army. Russia is also preparing to forge a post-war transition that will keep Assad in power, contradicting the cornerstone of current White House policy."
https://www.bloomberg.com/…/putin-jumps-on-trump-s-syria-pi…