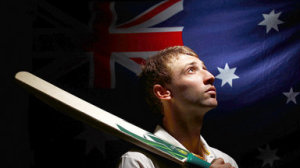 The light in our lives shines a little dimmer today as we mourn the loss of Phillip Hughes and the truly remarkable cricketer he was on the way to becoming. Looking at Hughes from a distance on a cricket field, one could see that this boy knew how to seize life with a joyful heart and to compete with love and respect for those around him. He was a human being in its purest form, and a very special and unique individual.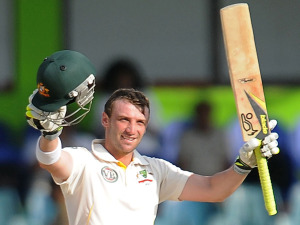 After a fabulous start to international cricket at the age of 20 –becoming the youngest man ever to score a century in each innings of a test and that too against the best pace attack in the world on a fast and bouncy track in Durban-, Hughes had been in and out of the team several times. But Hughes was patient. As most of us know, he had been earmarked as a precocious talent since early teens. In cricket, like any other sports, the goal is to work from A to (let's say) I for excellence at the international level. Hughes went to I before anyone knew it and then he slipped to G and stayed there for quite a few years. He worked hard, took coaching, sought advice, and never missed practice. And now with the skills he had, along with the trust of his coaches and selectors, his dedication to the sport and willingness to fight back; he was on the verge of his way back into the Australian team. He was only 25 in a country where many like Grimmet, Gilchrist, and Hayden have started at close to 30 and have gone on to become eternal greats of the sport and had both the talent and determination to grasp the greatness that always seemed his for the taking. But the time ran out too soon for him. Hughes your agility in the field often suggested that all you lacked was wings, you have them now. Have fun where you are!
Let's also hope Sean Abbott –a 22 year old whose bouncer hit Hughes in the neck- will be able to erase the negativity, sorrow, and sadness of what happened and will go on to fulfill his early promise. I am sure, Hughes Hughes will love to see him florusihing, gracing Hughes's memory with remarkable performances for his country on cricket fields.
(Australia Test batsman Phillip Hughes has died aged 25, two days after being struck on the top of the neck by a ball during a domestic match in Sydney. Hughes, who also played for Hampshire, Middlesex and Worcestershire, was hit by a delivery from bowler Sean Abbott.)