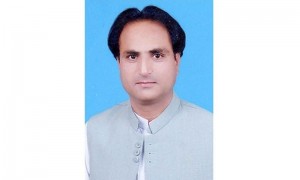 QUETTA/ISLAMABAD: Minority member of the Balochistan Assembly Handery Masieh was killed by his guard in Quetta on Saturday, an official said.
He was killed in a firing incident in Nawan Killi — located in the suburbs of Quetta — the provincial capital of Balochistan.
Jan Muhammad Buledi, the government spokesperson of Balochistan, told Dawn.com that Masih's security guard opened fire on Christian MPA Masieh outside his residence as a result of which he suffered serious bullet wounds.
"Masieh succumbed to his injuries in the hospital," Buledi added.
"Yes this was an act of targeted killing", he said. Buledi stated that initially the accused opened fire at the nephew of Masieh.
"Then the accused opened indiscriminate firing at the slain legislator," the spokesman stated.
Police sources have confirmed that the suspect has now been arrested.
Earlier, according to AFP, Abddul Razzaq Cheema, the city's police chief, said: "The bodyguard had some personal dispute with Masieh's nephew and both had a brawl outside the residence of the lawmaker.
"The bodyguard opened fire on the nephew as Masih came out of his home to stop him. He was hit in the neck and died on the way to hospital. " Cheema added that the bodyguard was "loyal" and bore Masieh no personal enmity.
Another police official in Quetta confirmed the killing and added: "Masih's nephew was also wounded in the attack. "
It was the latest killing of a serving lawmaker in Pakistan.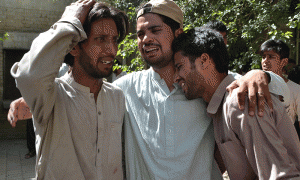 Masieh was elected on a ticket of the National Party (NP) as a minority member in the Balochistan Assembly. He belonged to Balochistan's Mastung district and was an active leader of the ruling NP.
"The same guard was serving with Masieh for the past 15 years," Rehmat Baloch, the provincial health minister and central leader of NP, told Dawn.com.
A large number of NP supporters and leaders gathered at Frontier Corps hospital where his body was kept.
Ruling National Party has announced three days of mourning in the aftermath of the cold-blooded murder.
Home Secretary Balochistan, Akbar Hussain Durrani said a police investigation teams was formed to ensure the arrest of Hendry Masieh killers.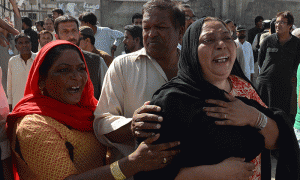 This was for the first time in the history of Balochistan that any minority legislator was targeted.
Prime Minister Nawaz Sharif strongly condemned the incident and directed the Balochistan government to bring the perpetrator of his killing to book.
Chief Minister Balochistan Dr. Malik Baloch, who also belongs to the NP, strongly condemned the incident and directed police to arrest the accused person involved in the murder.
Khalil George, a minority MNA, informed the House that a minority MPA of Balochistan Assembly had been assassinated.
He demanded impartial inquiry to probe the murder.
State Minister for Parliamentary Affairs Sheikh Aftab Ahmed assured the House that he would contact the provincial government and urge impartial inquiry of the murder.
Expressing grief and sorrow over the murder, he said the government was with the family of the late MPA.
The representatives of various political parties went to George and strongly condemned the brutal murder of the MPA while also demanding impartial inquiry into his killing. — APP
Source :
http://www.dawn.com/news/1112713/balochistan-minority-mpa-dies-in-quetta-gun-attack