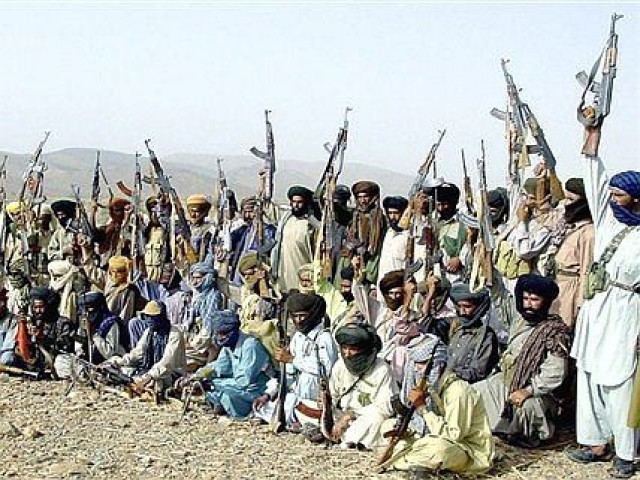 The Taliban are very useful for the Pakistan Army not only to undermine the current Afghan government but also to keep the smaller (non Punjabi) provinces in check. The unfortunate inhabitants of these diverse communities have a been given a choice, become true Muslim (read Deobandi/Wahhabi) or die. The first target were the pashtun nationalist who have now been successfully Deobandized. So long as you are Muslim first (read Deobandi /Wahhabi) and loose your Baloch, Gigiti, Balti, Kashmiri, Saraki identity you are ok. Pashtuns were the first victim, the rest to follow.
Shia genocide is an unfortunate collateral damage in the Pakistan Army's stated objective to defend the geographical and ideological borders of Pakistan. The people who kill Baloch or Baltis for Pakistan Army are the same Taliban whose ideology requires them to kill Shia Muslims as an article of faith. It does appear that Shia Muslims are killed in much larger numbers than any other group, while Rangers and Army continue to protect the good deobandi Taliban LEJ.
As true Pak Muslim we are also supposed to support army acquiring and maintaining businesses and stakes in local corporations, banks, and transfer of goods and humans…recent report on army running businesses in vicinity of cantonment and that money being used to promote strategic assets and activities.
RAWALPINDI: The National Assembly was told on Wednesday that in certain cantonment areas of the country, the Pakistan armed forces were running at least 33 petrol pumps and 62 shopping centres and markets.

In response to a question by Beelum Hasnain, the defence ministry submitted a written reply to the assembly in which it also mentioned that 54 schools were also operational under the armed forces in the cantonment areas.

According to the details provided by the ministry, there were three petrol pumps of the armed forces, one shopping centre in the Sargodha Circle, two petrol pumps, one shopping centre, 14 schools in the Multan Circle, four petrol pumps, 35 shopping centres, 13 schools in the Lahore Circle, seven petrol pumps, three shopping centres, two schools in the Gujranwala Circle, three petrol pumps and two shopping centres in the Hyderabad Circle, two petrol pumps, seven shopping centres, three schools in the Karachi Circle, seven petrol pumps, six shopping centres, five schools in the Rawalpindi Circle and five petrol pumps, seven shopping centres and 17 schools in the Abbottabad Circle.

In its written reply, the defence ministry did not show the income from these petrol pumps, shopping centres and schools. Also it did not inform the House whether this amount had been submitted to the national kitty or not.

However, it has been mentioned in the reply that the relevant board of officers was drawing an estimate of the total income. After such an estimate was made, the respective details will be submitted to the House.

The defence ministry is of the view that the largest number of shopping centres and markets are situated in the Lahore Circle. This number is found to be 35. Moreover, the largest number of petrol pumps are located in Gujranwala and Rawalpindi circles. There are seven petrol pumps in each of these circles.

In the cantonment areas of the militancy-hit capital of Balochistan i.e. Quetta, there are seven shopping centres of the armed forces, while in the Abbottabad Circle and Rawalpindi Circle, there are seven and six shopping centres respectively.

Most of the schools are located in the Abbottabad Circle. Their number is 17.It is pertinent to mention here that the reply covers only the details of businesses run by the armed forces in the country's cantonment areas. Armed forces and institutions such as Rangers also run petrol pumps, bakeries and general stores in areas other than cantonment, the details of which have not been given in the defence ministry's written reply.

http://www.thenews.com.pk/Todays-News-13-29483-Armed-forces-running-33-petrol-pumps-62-shopping-centres