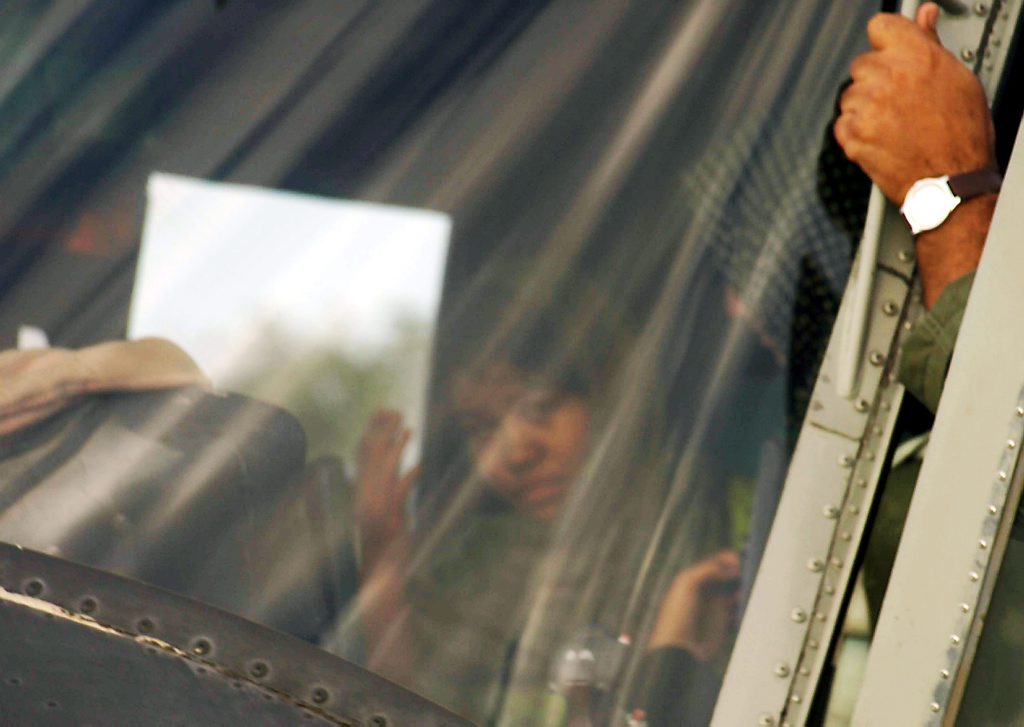 Pakistan is one of the most dangerous places in the world for Christians, Shias, Ahmadis and other religious sectarian minorities. Pakistani Christians are being persecuted for years in Pakistan; their human rights are badly violated in this country. They were harshly victimized, falsely accused of blasphemy, threatened by the government, religious extremist parties and Jihadi groups. Pakistani Christians are not safe here; They face grave danger in this country.
The crisis which the Christians are going through in Pakistan, has been discerned and observed by the international media along with the United Nations although they have been unsuccessful to impede injustice, fake accusations of blasphemy, killing, kidnapping and other such acts of violence against the Pakistani Christians thus far. In case that a Christian is targeted by Muslim extremist groups it becomes more or less not possible for that person to break away from. The victim can't go to the police because police does not facilitate them other than always providing support to the extremists.
Pakistani Christians continue facing enormous persecution, discrimination and injustice in Pakistan. Many Christians have been falsely charged under blasphemy laws. Many of them tortured, rape even killed by the either Muslim angry mobs or by the police. These Islamic radicals groups are supported by the state its security services and right wing governments.
Asia Bibi, was imprisoned and later sentenced to hang, after defending her faith in an argument with Muslim co-workers. The woman and her children were tortured by local men, and she says she was raped, before police came to arrest her on dubious charges that she had committed blasphemy. One can understand the severity of the situation the accusation of blasphemy leveled against an eighth grade pupil at a school near Abbottabad because she misspelled a word in a class test. The school's decision to expel her only proves the extent to which the blasphemy laws are being misused.
Even should accused of blasphemy be released, there have been numerous calls for their assassination. Various reports indicate that over 30 people accused of violating the country's blasphemy law have been murdered in prison or after their release.
After election 2013, a Pakistan-based Christian political party is seeking "mass asylum" for Christians to the United States, European Union, Canada and Australia, claiming that the present "right-wing" government poses a threat to them. Pakistan Christian National Party (PCNP) has submitted written requests to various diplomatic missions to highlight its fears. In the application to diplomatic missions, PCNP has also accused PML-N of direct involvement in the Joseph Colony attack on the Christian community.
Due to worst sort of religious persecution in Pakistan many Christians, Shias, Ahmadis and other religious minorities are seeking asylum in foreign countries. Recently, the Australian government has offered asylum to 2,500 Hazara families of Pakistan who have been affected by terrorism.
First time in Pakistan's history Rimsha Masih, slightly retarded girl aged between 11 and 16 years old, had been accused of burning pages of the Holy Quran. After discovering that his accuser had falsified evidence against her, had been declared innocent and finally acquitted in January by the court of Pakistan. She moved into final shape with his family in Canada, after months spent in a location hidden to prevent any sort of extremist attack. An imam had given her as the girl who allegedly can not read, would have burned verses from the Holy Quran. The imam was later arrested, because he would have added pages of a Quran in the burned paper himself.

Although the indictment Rimsha was withdrawn, the girl after her release forced to go into hiding with her family. She was threatened with death. In Pakistan are sometimes killed people accused of blasphemy by citizens, even if they are acquitted.

The case against Rimsha called global indignant reactions from Christians, human rights groups and Western governments. They point out that the accusation of blasphemy is often used to persecute religious minorities.She accused of blasphemy in August and acquitted of the charges in November, found asylum as persecuted in foreign lands. It had never happened before that a Christian accused of blasphemy in Pakistan were acquitted.

Canadian Immigration Minister Jason Kenney said he had been following the case from the beginning and have expressed their support to his move to Canada in January. "Many people have played a complicated and dangerous job to allow her and her family to get out of Pakistan without danger," he said. The family of Rimsha arrived in Toronto in April but on his affair was kept secret until now for security reasons.

Currently 16 people in Pakistan are on death row for blasphemy, a charge which provides harsh sentences to the death penalty, pending execution, and 20 other defendants are serving life sentences. Many others, such as Asia Bibi are awaiting trial or have appealed after a conviction at first instance. According to statistics , in 95 percent of cases blasphemy accusations are false and manipulated for economic purposes or to eliminate his opponent.
The following is the blog of Tahir Gora that illustrates the situation of minorities in Pakistan and conveys this good news to us — that Rimsha Masih is safely reach Canada and happily living there.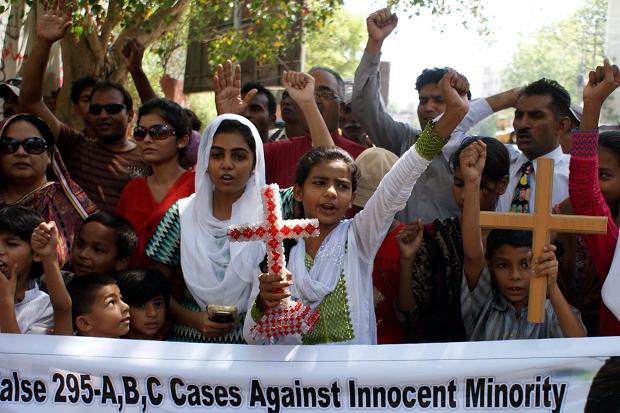 Welcome to Canada, Rimsha Masih! -by Tahir Gora

It's not just the breaking news; it's also the big news now that a persecuted teen girl, Rimsha Masih from Pakistan, has arrived in Canada.
Welcome to Canada, Rimsha Masih!
A family member of mine spotted her in our neighbourhood and brought it to my attention. I immediately contacted The International Christian Voice Canada, the organization that was working for her safe exit from Pakistan.
The organization confirmed her arrival in Canada. She arrived here couple weeks ago, I learnt further.
Maybe the organization was not releasing the news in the wake of security issues.
But this poor girl made worldwide headlines last August when she got arrested by Islamabad police on accusations of burning pages from Koran.
A Pakistani court evidence later that Imam Mosque, Khalid Jadoon Chishti, had allegedly desecrated Koran pages himself and who trapped little Rimsha in blasphemy law.
Pakistan's newspaper Dawn reported, "Mohammad Shahzad and Awais Ahmed, said they had urged Chishti (Imam) not to interfere with the papers but he told them it was the only way to expel the Christians from the area."
He was subsequently released on bail.
Khalid Jadoon Chishti is free in Pakistan now. Other Imams — and their aggressive mobsters — are still unleashed in Pakistan as well.
The attack on Joseph Colony in city of Lahore Pakistan last March is another brutal example of religious intolerance in the country. More than 3,000 aggressive mobsters burnt down about 200 houses in Joseph Colony.
"It has been the same way since I was born," said Masih, 61, a resident of the 100 Quarters Christian colony in Sector F-6/2. "The only reward for us in this country is either the Muslims call us "kafir" (infidel) and burn our homes, or call us a "choora" (dirty) when we clean their filth," quoted in The Express Tribune Newspaper.
In the same report, Rehana Hashmi of the Sister's Trust Pakistan is quoted saying, "If the government had done anything to punish the murderers of Salmaan Taseer and Shahbaz Bhatti, we wouldn't be seeing this Lahore incident."
Salman Taseer and Shahbaz Bhatti were murdered by Islamic extremists in Pakistan over criticizing blasphemy law that has made lives of millions Ahmadies, Shias, Christians, Hindus, Sikhs and even dissident Muslims miserable in the nation.
Unfortunately, new Pakistani government has abolished ministry of National Harmony and merged it into religious affairs ministry.
Chairman All Pakistan Minorities Association (APMA) and former Minister National Harmony, Dr. Paul Bhatti has shown his serious concern over merger of ministry of national harmony into religious affairs
"With the merger, the ministry of national harmony would lose the purpose of its creation–to ensure protection of minorities' rights," said Dr. Paul Bhatti in a news conference.
Meanwhile, there is another sad report from Pakistan that says, "three Christian women were attacked and paraded naked by a mob with the support of the ruling party, said a press released issued by the Asian Human Rights Commission (AHRC)."
International Christians Voice Canada has reacted to this report, stating in a press release: "Attacks on Christians and other religious minorities of Pakistan are increasing day by day more than ever before. We demand President & Prime Minister of Pakistan and Chief Minister Punjab to take concrete steps to protect the Christians and other religious minorities of Pakistan," said Chairman ICV, Peter Bhatti in Toronto.
"In the wake of such situation in Pakistan, we welcome Rimsha Masih and her family's safe arrival in Canada and we thank Canadian Government and Minister Jason Kenny for facilitating their safe journey to Canada," said Asma Mahmood, Secretary General Progressive Muslims Institute Canada.
Source: Huff Post