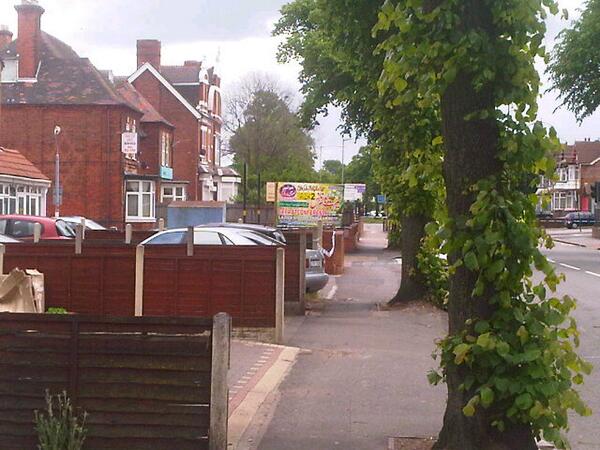 British Secular Muslims condemn the Saudi Wahhabi brainwashed Somali man who stabbed four including a police officer at a Sunni mosque in Birmingham.
According to media reports, a Somali Wahhabi extremist stabbed a police man and three Pakistan-origin Sunni Muslims at the Washwood Heath Mosque in Birmingham.
The Somali Wahhabi man stabbed worshippers at the mosque; didn't like the way the men next to him read the Quran. The new breed of Salafi-Wahhabi Deobandi extremists consider ever one kafir (infidels) who can't do 'proper' Wahhabi Arab way recitation of Quran and  other Wahhabi-Deobandi rituals.
Chief Superintendent Alex Murray said the actions of the 31-year-old officer, his colleagues and worshippers who intervened during the incident at the Madrassa Qasim ul Uloom mosque, in the Washwood Heath area of Birmingham, on Saturday had been heroic.
Police were called to the mosque by a worshipper just after 11pm and arrived within four minutes to find three people injured. They were directed to a side room where they found the suspect armed with a combat knife.
"They challenged the individual and the individual ran at one of the officers with the knife," said Murray. "The officer deployed a Taser, the Taser had no effect on the individual and the individual stabbed the officer in the chest and in the stomach around the stab-proof vest that he was wearing."
Despite being seriously injured, the 31-year-old officer detained the attacker with the help of a female colleague.
The wounded officer, from the Yardley Wood area of Birmingham, who has served with West Midlands police since 2007, was undergoing surgery in hospital on Sunday. "The work of those officers was heroic and the work of the some of the people in the mosque assisting those officers was also heroic," said Murray.
Two worshippers, a 28-year-old man who suffered multiple stab wounds and a 36-year-old man who suffered a single stab wound to the thigh, were also being treated in hospital.
http://www.dailymail.co.uk/news/article-2342504/Mosque-knifeman-stabbed-policeman-chest-stomach-AFTER-Tasered–stopped-worshippers-helped-restrain-him.html
Councillor Majid Mahmood, representing the Birmingham Hodge Hill ward, said 'The man is known to have prayed at the mosque on several occasions but was not a daily user and would use it on an ad hoc basis.'
Another worshipper suffered a hand injury but did not need hospital treatment. All were given first aid at the scene by police officers and worshippers, who included an off-duty surgeon.
Ch Supt Alex Murray from West Midlands Police said although the motivation for the stabbing was still unknown, it didn't appear to be linked to "anything else going on around the country".
What kind of guy goes for prayer (and possibly spiritual enlightenment) to a mosque and decides to take a knife with him?
The Sunni mosque organised 'Seerat conference' earlier this month. Sunni Sufis (Barelvis) and Shias believe in intercession of holy Saints (descents of Prophet Muhammad), a practice which is loathed by the Khilafah-loving Jihado-sectarian extremists of Wahhabi and Deobandi sect. It is a fact that since 9/11, 99% of all acts of terror in the West have been conducted by Wahhabi and Deobandi extremists. Not a single Sunni Sufi (Barelvi), Shia or Ahmadi Muslim is involved in acts of terror in the US, UK, Spain etc.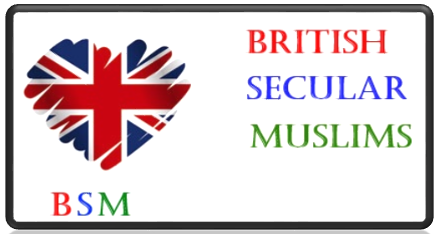 According to Saudi-sponsored Wahhabi and Deobandi ideology, Sunni Sufis are considered as grave worshippers and impure Muslims who practice polytheism.
Three men and a police officer are being treated in hospital after they were stabbed at a mosque in Birmingham.
A 23 year old Somail Wahhabi man has been arrested for attempted murder at in Washwood Heath Road, Ward End Mosque.
A nearby resident reported hearing an argument coming from inside the mosque and believed it was a intra-Musim incident between members, Shafiq said. "I have spoken to someone who lives a few doors down from the mosque and they described hearing an argument between some of the people inside the mosque. "It escalated into violence and a police officer has been stabbed.
The Birmingham mosque stabbing by a Somali fanatic shows that a peaceful Muslim may become animal when brainwashed by Saudi Wahhabi ideology. It also shows that more than EDL or BNP, Saudi Wahhabi brainwashed extremists are a threat to British Muslims.
Another mosque, the Green Lane Mosque (GLM) in Birmingham is known to be hardcore Wahhabi institution that is much reviled in the local community and known for bringing in hardline Wahhabi and Deobandi clerics in order to preach intolerance and hate. Its Imam is none other than the notorious Abu Usamah, who was investigated by West Midlands Police after being filmed speaking about how women are deficient in intellect, how gays should be killed, Jews are the enemies of Islam and all the usual hate mongering. It is the same mosque that denounced the bans on hate mongers Bilal Phillips and Zakir Naik. Who has given these Wahhabis, who run Saudi-funded mosques, the right to speak on behalf of the Muslim Community of Birmingham – some 150,000 people? The vast majority of Birmingham's Muslims are Sunni Sufis / Brelwis and have nothing but contempt for the Green Lane Mosque crowd of Bedouin wannabes and their Saudi trained imams.
Sunni Muslims of the Middle East and Africa are becoming increasingly radicalized due to Saudi Wahhabi pro-Jihadist propaganda eg by Anjme Chowdary, Farhat Hasmi, Zakir Naik etc. A few weeks ago, two Nigerian Wahhabi extremists killed British solider Lee Rigby in London's Woolwich area.