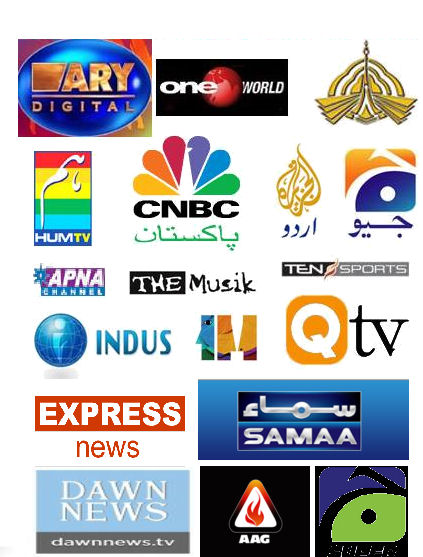 Pakistani Media is now considered as fourth Pillar of State. Its fact that the media is now the power pillar of State but there should be some ethics for media to make discipline within this department. Let me talk about the Workshop on 'Free, Independent and Responsible Media' which was conducted in Lahore from 25th to 26th September 2010. This initiative was taken by 'Individual Land Pakistan' to highlight the attention being paid to this subject and that citizens contribute to the improvement of media.
A large number of Journalists, Students of Mass Communication and Political activists attended this workshop. I was referred by 'Junaid Qaiser' who's Co-editor of LUBP to attend this workshop and I must say thanks to Junaid for accompanying me there. It was a great experience to gain knowledge about what's happening in media, what are the responsibilities of Media and to know the major problems of Media representatives. I must say that these type of activities are important and should be promoted in masses as it's a chance to involve yourselves in healthy debates with media representatives, share your point of view and to have their point of view as well.
Following are the points which were discussed about Media:
TYPES OF BIAS INFORMATION:
Bias by Commission
Bias by Omission
Bias by Story Selection. (E.g. Shoaib and Sania's Marriage)
Bias by Placement. (E.g. Important news published on Back Pages mostly/ Ansar Abbasi's Reports considered most important to be published on main page)
Bias by Selection of Source. (E.g. w/o Authentic and Credible Source/ what's the Source of Research and Opinion?)
Bias by Policy Endorsement or Condemnation.
Bias by Spin. (E.g. Depends on Owner of Newspaper and T.V Channel)
Bias by Labelling
WHAT IS NOT BIASED?
Editorial/Opinion Columns.
Accurate Stories/Statements.
Non-Policy Stories or Events.
WHAT SHOULD BE THE ROLE OF MEDIA?
Skilled Expression. (Expression can be manipulated and is nothing so it should be Skilled Expression).
Opinion. (What Media delivers creates opinions in masses so positive opinion should be the priority).
Fair.
Ethical.
Responsible.
CONTRIBUTION OF MEDIA:
Influence. (Social, National and International)
Civic Consciousness. (Culture, Politics, Economics and Health)
Peace Solidarity. (Media can play and boost role in this conflict)
Fourth State. (As I mentioned earlier that Media is now considered as a power pillar).
Following are some ETHICAL CODES which should be implemented to have a 'Free, Independent and Responsible Media':
Upholds and defends the principle of media freedom, the right of freedom of expression and the right of the public to be informed.
Information disseminated is honestly conveyed, accurate and fair.
Correct harmful inaccuracies.
Should be factual
Obtain material by honest, straight-forward and open means.
Does nothing to intrude into nobody's private life, grief or distress.
Protects the identity of sources.
Resists threats or any other inducements to influence, distort or suppress information.
Takes no unfair personal advantage information gained in the course of his/her duties before the information is Public knowledge.
Produces no material likely to lead to hatred or discrimination on the grounds of a person's age, gender, race, colour, creed, legal status, disability, martial status or sexual orientation.
Avoid self promotion through advertisement or statements.
Avoid Plagiarism.
Be a watch dog.
Accurate, balanced and impartial coverage/reporting.
No assumptions, check facts, before publication get comments from the persons or organizations involved.
Use neutral words to ensure impartial, dispassionate reporting.
Be careful with technical terms, statistics, estimates and election results. Be careful with headlines and make sure they reflect the facts of the story.
Avoid inflaming emotions over controversial issues.
Limit opinions and editorials to the editorial pages.
Minimize harm.
Act Independently.
Be accountable. (Self Regulatory Mechanism)
These are some useful points which should be implemented to have a 'Free, Independent and Responsible Media'. The participants of workshop fully agreed that these ethical codes can make a huge change in Media and to change the theory of king-makers (which the media is known as) into a department whose work is to do fair reporting, share true stories/aware masses from the reality and to be prove themselves unbiased/impartial. Finally I have a quote to share with the readers of this post:
'If we've a strong Army we can fight within Border & If we've a strong Media we can fight across Borders'.