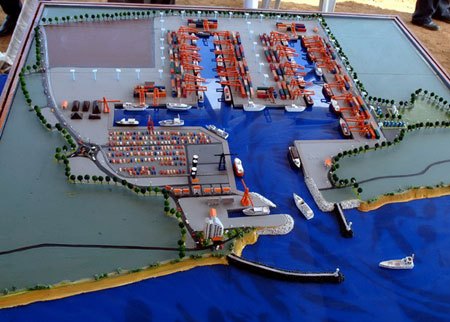 Since LUBP has aimed towards traducing Baloch resistance groups for some unknown reasons, they have started publishing poorly argued pieces by regular and new contributors.
First, they have published a piece based on hearsay against Baloch comrades asking them to keep an eye on those Baloch serving the state intelligence operatus by working as foot soldiers for sectarian militant organisations busy in killing Shia Hazaras in Balochistan and also attacking fellow deobandis to fuel the anti-Shia violence across Balochistan.
The post was rebutted first by me and then by Niaz Betab with more well argued piece in defence of secular Baloch. But now another post published by relatively old contributor who has alleged that Salafists have made inroads in Baloch society with the monetary support by UAE.
He weaved a whole narrative of how Karachi lost its glory to Dubai and how Dubai fears the same with the emergence of Gawadar deep sea port.
In his enthusiasm, the honourable fellow contributor ignored very simple facts.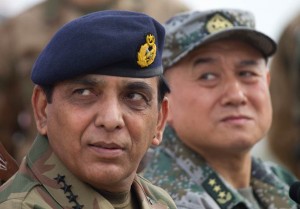 Apart from attention given by last BB Govt, Gawadar construction gained pace under the military rule of General Pervez Musharraf. With the construction of Gawadar, investments by China and too much hype around it, presenting it as a revolutionary step towards increasing Pak-China strategic and economic ties, Pakistani Nationalists have celebrated it, also the elites have responded to the hype by investing in the residential projects at Singhar, Gawadar.
Baloch who have been complaining manipulation and exploitation of their resources since the very first day of its forced annexation to Pakistan have seen it as a threat to the indigenous Baloch populations who in the absence of pre cautionary measures will turn into minority in their own lands, if Gawadar becomes an attraction for the settlers from the other provinces.
All the complaints and reservations went unheard and Gawadar was constructed with Chinese financial support but it couldn't come in full operation as the law and order situation is a major irritant in its way. Hence proving that Pakistan Army couldn't manage to get financially benefited with an economically viable project just because it miserably failed to oppress a genuine resistance by the Baloch, though they left no stone unturned in their oppressive and genocidal tactics against Baloch nationalists leadership and political workers.
As for as the sectarian elements in Balochistan are concerned, If they had any genuine support in Baloch population, they must have started eradicating Zikris sect among themselves who have relatively more non mainstream and different religious views than majority of Sunni Baloch population.
It must be noted that most lethal weapon of radicalisation, the deobandi preachers of puritanical Islam, the Tablighee Jamat has not been allowed to make visits and practice their activities in areas influenced by Baloch resistance groups. A representative of BSO-Azad has confirmed that TJ has not been allowed to operate in Wadd, Awaran, Turbat, Kahan, Bolan, Dera Bugti and many other areas.
In a state built with religio-nationalist ideological fallacies allying with militant radical elements from the Madressas all over Pakistan, its not strange to have a tiny segment of the Baloch too influenced, who considers nationalists aspirations as heretical ideas as they consider fellow muslims from other sects deviant and misguided.
But for this maligning whole of the community by attributing sectarian monster towards an ethnicity which itself faces the worst form of state violence against them aimed at a systematic genocide and ethnic cleansing of the whole group in their own land, proving once again that they are more interested in a piece of land and resources underneath it rather than the people who own that piece of land.
Blaming UAE or any other country can't absolve the professional assassins aka Pakistan Army of their misgivings and crimes against Baloch and all the other persecuted groups in Pakistan and the region.
PS: Title "In praise of prolly" derived from the shortened version of word "probably" as the post is written as a rejoinder to a poor piece buy Ikhtiar Hussain based on assumptions and probabilities rather than facts and ground realities.