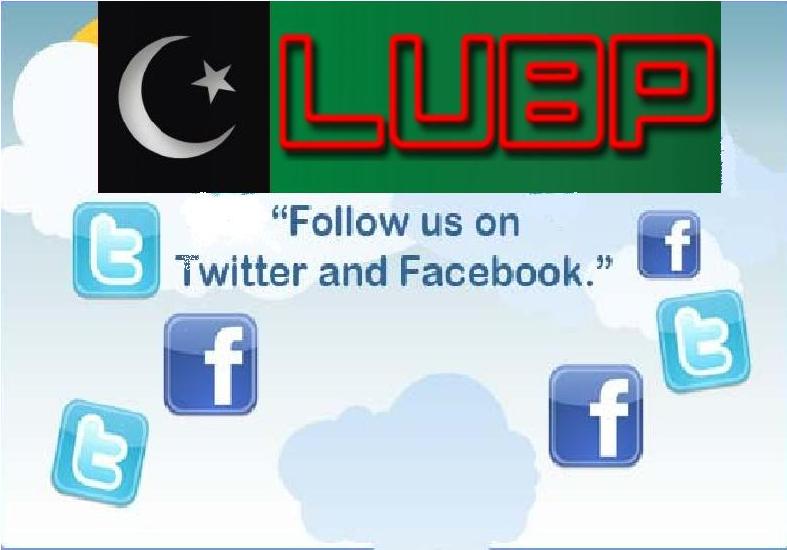 Editor's note: We are cross-posting this post as an example of criticism levelled at LUBP by Pakistan's right-wing leaning upper-middle class. This hate article against LUBP is separate from and in addition to the propaganda against LUBP by "noted liberals" (eg Marvi Sirmed, Ali Dayan, Beena Sarwar etc) that LUBP is a pro-establishment, pro-ISI website which is serving to discredit the "noted liberals". Clearly, right-wing bigots and 'noted liberals' are unified in their critical assessment of the LUBP. Happy reading!
*******
Karachi violence claimed 1,257 lives in 6 months: HRCP [Daily Times]
Express tribune is famous in making changing the story for its "own purpose" and "getting more comments". Here is an earlier report of Etribune,where Punjabi & Pashtun killed but see how the details twisted so  that its looks a "sectarian killings" [Link:Tribune news Story ]. 1st comment is enough to understand.
The above Daily times link show that more than 1,257 person killed in Karachi target killing, but here how express tribune mentioned details as "hate violence against qadyanis" [Link: Tribune Stroy about Qadyani leader killing],  Such comments never get 1st place in etribune story, mentioning "Do the 12 other people killed in Karachi at the same day deserve a mention???"
Similarly, LUBP,another propaganda base website, not only mention this indecent, also quoted at "Qadyani blog site" and claim that 7 Qadyanis targeted in 2012, while the qadyani blog site also mentioned the reason of killing was their "faith". [Link: LUBP, Qadyani site] ,
Here is Qadayni official site, Did not mentioned that 7 qadyani killed due to faith or any other reason [Link:Qadyani propaganda site] also HRCP also did not mentioned this in its report.
But see the snapshot who the Qadyani official site mentioing one news with different links, a method to prove 1 is equal to "111",
According to HRCP report, only " 27 shot dead in sectarian killings" did not mentioned Shia,Sunni or any other sect. But LUBP is its peice mentioned "200 shia killings" and again here the 1st comment is also show the 'theory" which LUBP want to promote  "Ahmadis, Shias, Baloch The second class citizens of Pakistan"


Changing the facts for propaganda is wrong, and using lies for propaganda is a bigger crime than the earlier mentioned.
Source: Desi Liberals