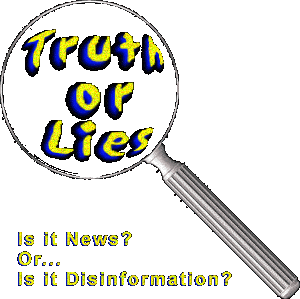 Following David Cameron's statements in New Delhi last week, there were media reports that the DG ISI had cancelled his upcoming trip to the UK. The DG ISI was applauded for his patriotism. Here is just a small sample of media reports of the trip that had been supposedly cancelled due to extreme patriotism and "ghairat" of the DG ISI.
ISI Director-General Lt-Gen Ahmed Shuja Pasha was scheduled to visit the UK early next month but the trip has now been cancelled, a top military official told The Express Tribune requesting anonymity.
Earlier, a senior Pakistani intelligence official had confirmed that DG ISI Lt Gen Ahmed Shuja Pasha had called off a trip planned for next week when he had been due to discuss security cooperation with British intelligence bosses. The official spoke on condition of anonymity in line with the agency's policy.
Dawn:
Pakistan's spy chief, who had been due to visit London on Monday for talks on counter-terrorism, cancelled his trip in protest at Cameron's remarks, a spokesman for the Inter-Service Intelligence (ISI) agency said on Saturday.
However on August 3, the British newspaper the Daily Telegraph contained an article in which the author said the following:
One more clue that tells us this is temporary hysteria rather than fundamental crisis: Pakistan made big play of cancelling a planned meeting between the head of its ISI spy agency and its British counterparts. Which would be worrying, except…no such meeting was due to take place. They made up a meeting, then cancelled it. Cue much chortling, and some sneaking admiration, here in London.
Now one could argue that this is merely British propaganda, but it was not investigated further by the Pakistani media, and not reported on at all. Until today when PM GIlani made the following statement:
ISLAMABAD: Prime Minister Syed Yousuf Raza Gilani on Thursday revealed that there was no high profile visit of the ISI to the United Kingdom that was reportedly called-off.

There was no such high profile visit of the ISI delegation to the UK and if there was any, then it would have been in my knowledge, he said while talking to a group of journalists at the Prime Minister's House here on Thursday.

The prime minister's remarks came in response to a question about the two issues of cancellation of the ISI visit and the president's visit to the UK despite the outburst of British prime minister.
Now whatever one may think of the wisdom of the President's trip to the UK, surely the lies and disinformation spread by "anonymous senior military officials" to every major media outlet in the country and the uncritical consumption and propagation of those lies by these media outlets is an issue of concern and of shame.